Growlers are the hot new thing in the craft beer industry right now.  Folks love to get a 64 oz jug of quality craft beers on tap to go.  Depending on the beer, you are paying anywhere from $8 to $12 to fill your jar.  Typically, it's a great deal for quality craft beer.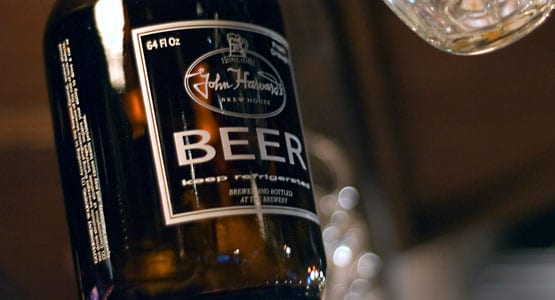 The first time that I had ever heard of growlers making their way to the Atlanta area is when The Beer Growler in Athens, GA opened up.  They were the first growler filling station in Georgia, and set the bar for everyone else.  Now that the craft beer industry is beginning to explode in the South, it's probably about time that you found a growler filling station by you. Here are a few locations to fulfill your craft beer dreams in Metro Atlanta.
Growler Filling Stations in Metro Atlanta
The list for growler fill stations in Metro Atlanta is still expanding.  Where is your favorite place to fill up on craft beer?
Related articles
** Update 4/5/13 **
We're building a special resource for all of our draft lovers in the south! Check out an updated list of beer growler shops in metro Atlanta at our
Growler Locator page
.

View Metro Atlanta Beer Growlers in a larger map
About the Author Kevin
Kevin Ekmark is the CEO at TrustWorkz, Inc., Partner at Church.org and the Co-Owner of The Trot Line. He was born and raised in Atlanta, GA. Kevin loves peanut butter, bourbon, travel, football season, and rare meat.