The fall is fast approaching here in Georgia, and the weather has thankfully started to cool off. For me, and many outdoor enthusiasts, this means it is time to get back outside and enjoy nature. This could be anything from taking a walk with the family, playing fetch with the dog at the park, taking a day hike or spending a night or two out in the woods.
This time of year is fantastically beautiful and should be enjoyed.
Regardless of the activity, I highly recommend getting outdoors and being active. I could go on and on about the physical, emotional and spiritual benefits of being outside but I will save that for a later time. For now, I would like to focus on one of my most favorite activities, hiking. Now I realize that not everyone is going to head out and hike the Appalachian Trail tomorrow, but a day hike should be within most people's ability. For those of you who are not avid hikers, you might not know that Georgia is laced with trails from top to bottom. You might be thinking, "I never see any trail heads on my daily commute around 285". I don't recommend driving around until you see a trail, but I would recommend some great websites to check out that will point you in the right direction.
www.georgiatrails.com – This is my first stop when searching for a new trail in Georgia. It has hundreds of trails listed and you can browse or search according to a number of criteria. There are detailed descriptions, photos, directions, and reviews for each trail.
www.trails.com – This site covers the entire US and is therefore not dedicated to Georgia but they do have a great "Search by Map" feature. This is based on the user friendly Google maps, which everyone should be familiar with. This works great if you want to hit up a number of different trails in a particular area or venture into neighboring states.
www.gastateparks.org – This site has recently been revamped and now includes a number of helpful features. It does not give much information on specific trails but it does allow you to find state parks that match your desired activity. State parks are also great places to do some camping if you so desire and this website will give you more information on that as well.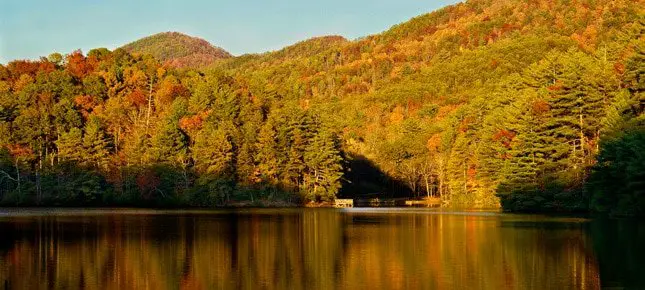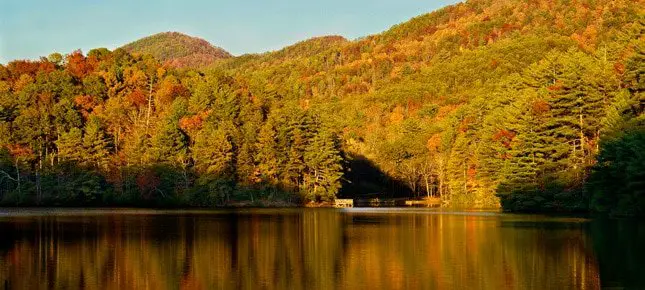 After checking out the websites and picking a trail to conquer, adequate preparations must be made before heading out. First, know where you are going and how to get there. Second, check the weather. The last thing you want is to be on top of a mountain two hours from your car when a thunder storm rolls in. Third, take someone else with you. If this is not possible then let someone know exactly where you are going and when you expect to return. Remember that a lot of these trails do not have cell phone coverage (which can be nice). Fourth, gather the necessary gear. The trail you chose and the weather really dictates the gear you need. Always wear comfortable shoes (this does not necessarily mean hiking boots just because you are hiking). Always carry enough water with you. As an aside, if you are hiking with your pet, remember to bring enough water for him or her as well. You should never assume there will be water on the trail. In the later part of fall, I like to carry a light wind/water resistant jacket with me in case the weather turns inclement. Finally, this time of year is fantastically beautiful and should be enjoyed.
Get out and experience nature. See you on the trail.