As of today, I have experienced the Red Hare Brewing Company brewery tour twice, and each time I have learned something completely new.  Over the past few years, I have experienced my fair share of brewery tours, and these have been by far the best so far.
If you aren't from Georgia, I'll clue you in to a little Peach State secret located in Marietta, GA.  Red Hare Brewing Co is one of the newest craft breweries in Metro Atlanta.  The brewery is basically run by the owners, Roger Davis and Bobby Thomas.  It's one of those stories that went from a $150 home brewing kit in the basement, to 11,000 sq. ft. warehouse within a year.  Yeah, one of those that you always hear about… [sarcasm].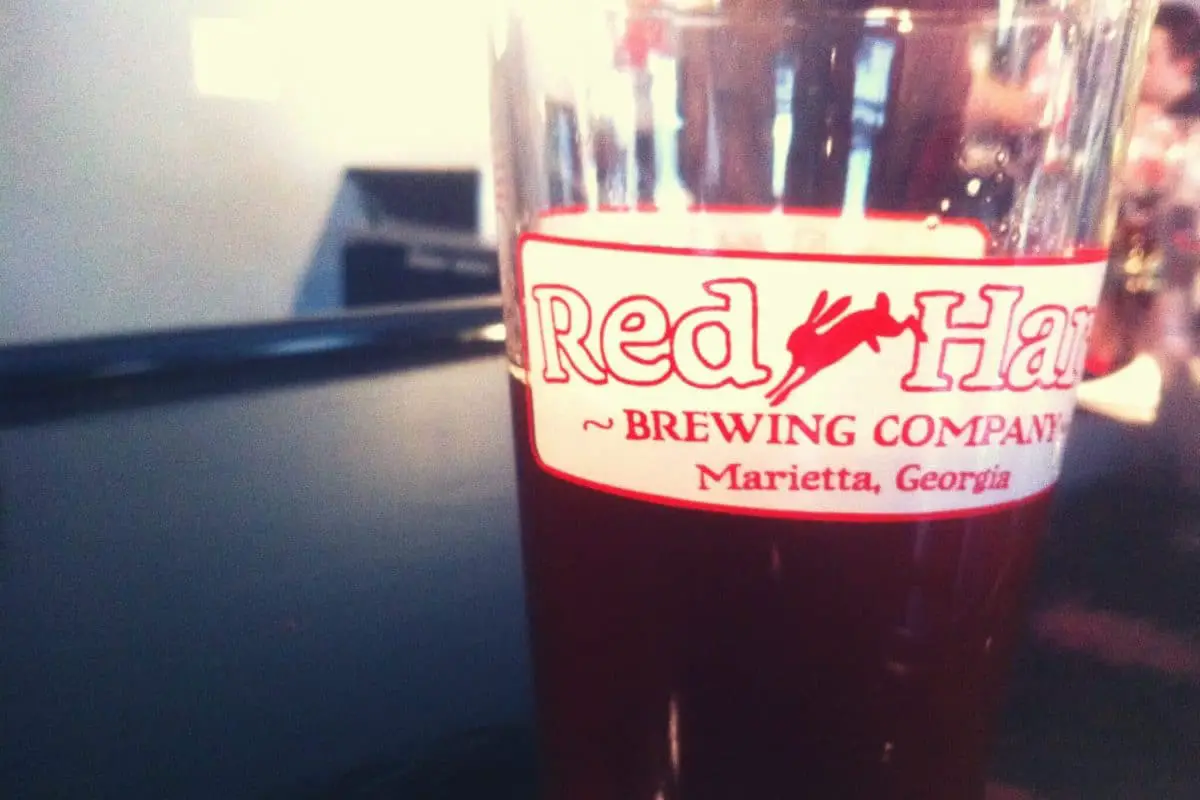 The Red Hare beers are gaining the attention from restaurants and bars all around Atlanta, and they are getting ready to expand into canning (more on that later.)  Despite the explosion of success, or at least what I perceive to be success, Davis and Thomas are both extremely gracious and humble.  As I had mentioned, each tour has far exceeded any other beer tour that I have ever taken.  A few months back, I took my first tour with Thomas.  It was a small group of us, following him around the brewery, sipping on a fresh pint.  He covered nearly every detail of the brewing process for us because most of the people who had shown up were home brewers themselves.  If you weren't a home brewer, you were going to leave at least making plans to be one.  On my most recent tour, I was lead by Davis.  The tour went by a bit faster (due to a larger crowd now that their name is out) but that did not mean that there was any less attention to detail or the customer.  Davis took his time to give a few tips to home brewers, and even let us in on their plans to distribute their beer around Atlanta, passed the taps.
If you are in the Metro Atlanta area, make sure you visit Red Hare Brewing Company.  Each brewery in the Metro area offers something completely different.  Right now, Red Hare is able to give personalized attention in their tours and show off what it looks like for a brewery when it's still ground level.  The beers are awesome, and they are usually pouring a special cask (won't find it on tap) on the weekend tours.
Red Hare Brewing Company
1998 Delk Industrial Blvd
Marietta, GA 30067
678 · 401 · 0600
*****
Oh yeah, and if you're looking for their beers on the shelf, you will have to wait a little while longer.  But don't worry.  Come summer time, you will be able to bring these brews to the pool with you.  That's right.  They're going cans.  Davis explained to us the reason for doing so, and it has almost everything to do with quality.  These guys care about their product and your satisfaction.  If you want more info about when and why they are canning their beer, go visit the brewery.
*****