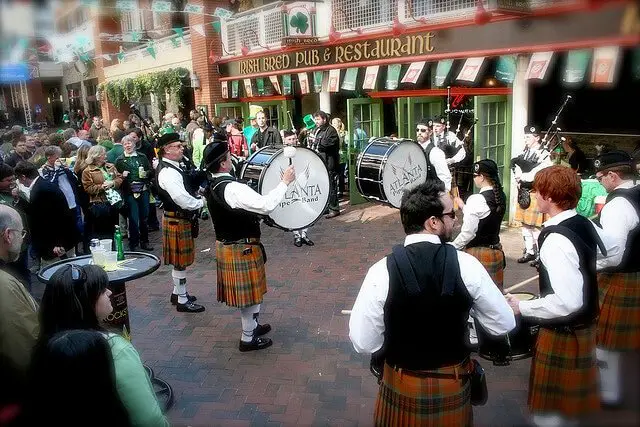 We take our St. Patrick's Day events pretty seriously around here.  St. Patty's Day parties can be found throughout the entire city of Atlanta, but there are a few in particular which you might want to wander your way over to this year.  One of the reasons why I love the coming of St. Patrick's Day events is because it typically kicks off the Atlanta spring events schedule. That means more festivals, outdoor music, races, and etc…. Basically, it means a lot of beer, food, art, and the occasional pre-indulgence exercise.
Here are a few of the most popular St. Patrick's Day events in Atlanta, Georgia this March:
If you feel like making the trip to Savannah for St. Patrick's Day, you should definitely do it.  There are thousands of people all over the streets and packed into bars, but the no container law makes it easy for you to escape with your green beer when you need a bit of fresh air.  However, if you haven't made plans to head to Georgia's historic port city, then you better have friends who live in the area.  Hotels are typically booked by now.