Coffee, like wine or whiskey, is created through an artful process.  While you can find a coffee shop on nearly every corner of any metro city, it is rare to run into a coffee shop that also roasts their beans in house.  This process, if you have ever been lucky enough to witness it, requires the skill of a master roaster.  When I heard about Megan and Spencer Young's coffee shop, Grassroots Coffee, in the historical, southern town of Thomasville, Georgia, I couldn't help but ask this young couple about their coffee shop and their beautiful city.
The Young's were kind enough to answer a few questions of mine.  Spencer handled most of the responses for me.
TTL:  What made you want to open up a coffee shop, and what made Thomasville the right spot for Grassroots? What was that process like?
SY:  I have always loved coffee. When I worked for Starbucks as a teenager and into my college years, I learned a passion for the trade. Megan and I used to always talk & dream about opening a coffee shop one day, but who knew it would happen for us so quickly!  One summer day, a family friend of Megan's called to say there was a coffee shop going out of business, and asked if we wanted to partner with him to open up a shop. The rest just fell into place!
Thomasville is such a unique town with a very vibrant downtown.  And it didn't have a coffee shop! There had been several failed attempts over the years, but we knew we could come and create a coffee house the right way. We really wanted it to be a "second-place" for people- a place to come hang out, have meetings, do homework, etc.  Once we found the perfect spot, right on Broad Street, we hit the ground running with architects, plumbers, & electricians. A buzz was created right away- we knew people were excited and hopeful.  We opened our doors just four months after moving to Thomasville on November 6, 2009 and haven't stopped moving since.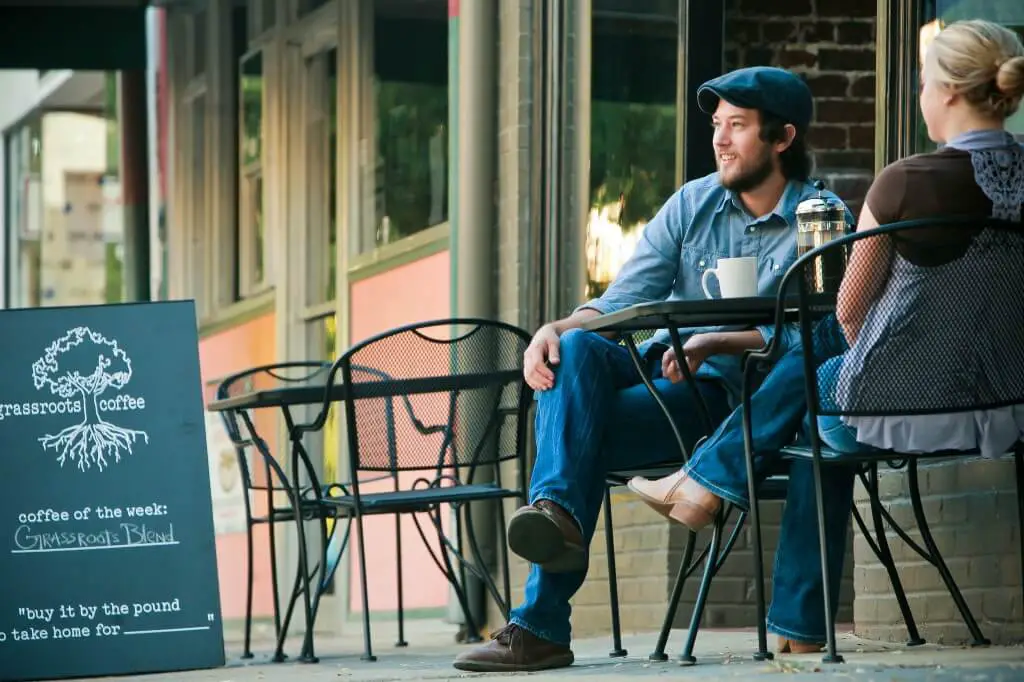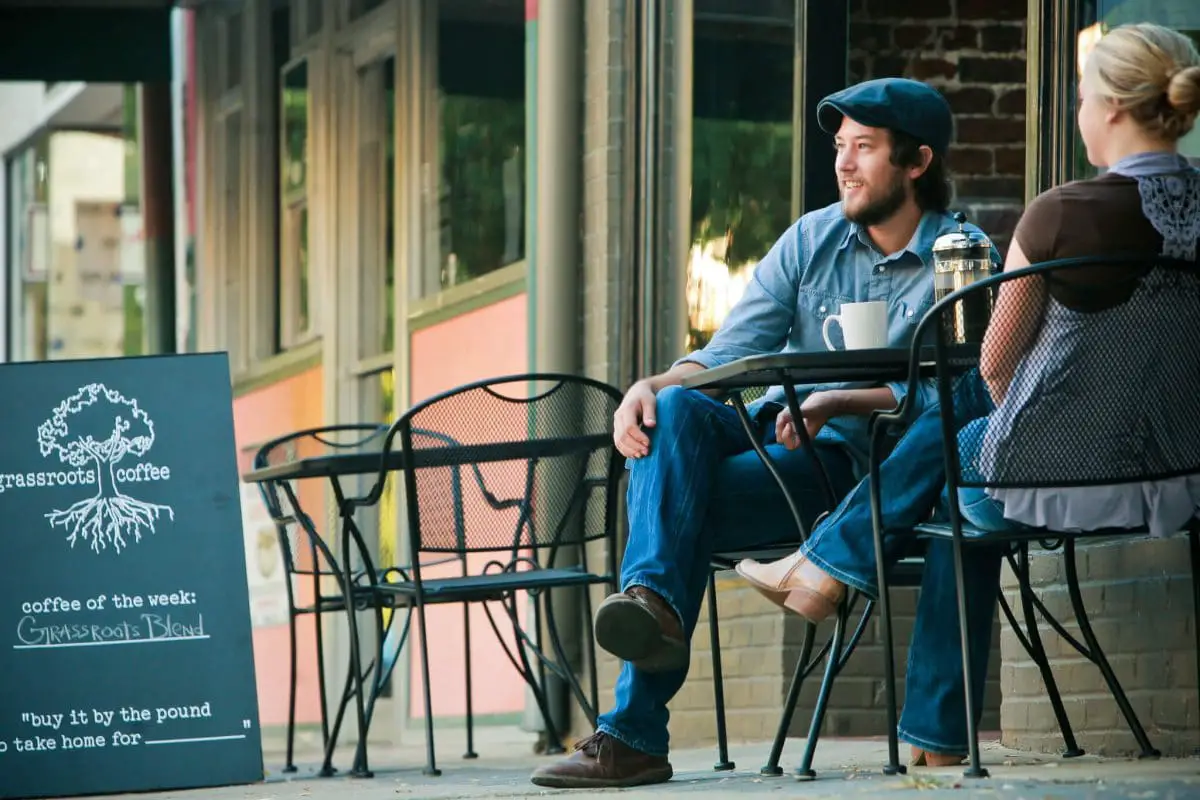 TTL:  Roasting your own coffee beans isn't an easy task. Why did you decide to roast in house, rather than serve someone else's coffee?
SY:  For me, that was what was going to make us different. I wanted to be able to control our product and give people coffee like they had never experienced before. I wanted to not only build the Grassroots brand, but give people the best, most fresh cup of coffee possible. I knew the only way to do this was to roast in-house.
TTL:  What is your favorite way to serve your coffee? Drip? Press? Etc?
SY:  My personal favorite is using a Chemex. We serve a lot of drip coffee at Grassroots and several regulars get presses when they have time to sit and enjoy.  But when I'm at home and have the time, Chemex is the way to go!
TTL:  Grassroots, the location, is all about handcrafted goods. Obviously, your coffee beans aren't from around the corner, but you offer much more than beans on your menu. How important is it to you to support local agriculture? Did local produce help dictate what made it onto the menu, and what didn't?
SY:  From the beginning we have always tried to use as many local products as possible. We have a local cheese dairy- Sweet Grass Dairy- where we get cheese for our sandwiches and a few breakfast items. We also use local bacon from a grass-fed farm, Thompson Farms in Dixie, Georgia. Our smoothies are made with local Dreaming Cow yogurt. You can also buy the yogurt by the cup. For the first two years of business, we used milk from a local dairy and are always looking for more opportunities to find and use local products in our offerings. Our coffee is also distributed through several local CSAs and our shop is also a distribution location for Pasco Farms CSA.
TTL:  How often are you roasting beans, and how much are you roasting at a time?
SY:  Right now, we roast twice a week. We have an 11 lb Ambex roaster. On a typical roast day, we roast anywhere from 150 – 250 lbs.
TTL:  Who is in charge of roasting?
SY:  Peyton Hodges is our current roaster. I (Spencer) oversee all the roasting and packaging for both the coffee shop and our wholesale business & online sales.
TTL:  Spencer, when you're taking Megan out on a date in Thomasville, where are you taking her and what (other than coffee) are you sipping on (cocktails, beer, wine, bourbon)?
SY:  For a small town, Thomasville really has some great dining out/ date options. One of our favorite spots is Sweet Grass Dairy cheese shop just a block from Grassroots. Sweet Grass opened up a store front in downtown a little over a year ago and they have great selections of wine and beer that you can't get anywhere else in town.  Personally,  I'm sippin' on that Oskar Blues Dale's Pale on tap and the guys at Sweet Grass always recommend something great out of their wine selection for Megan. We will go and have a drink and have a cheese plate before deciding where to go next.
Also, a favorite of ours is a restaurant called Liams. They've got a great selection for lunch and dinner, but our favorite is their Saturday Brunch. If we have nothing else to do, we'll sip on a mimosa or a press of Grassroots Coffee's Costa Rica and dine al fresco, taking an hour or two to enjoy.
Other great dinner spots are Jonah's, a southern take on gourmet seafood and Moonspin, a pizza spot that only uses fresh and local ingredients. They even have their own farm to pull produce from.
TTL:  Do you have any plans to expand or offer something different at Grassroots in the near future?
SY:  Last summer, we opened the wholesale side of our company- Grassroots Coffee Roasters. Even though we were already roasting in-store for the shop, we really wanted to get our coffee out into other coffee shops, local grocery stores, and restaurants. Right now we are still trying to grow the wholesale side of things, so that is where our focus is.
We also recently received our Fair Trade and USDA Organic Certification, so we can offer both Fair Trade and certified organic coffees. That has been a goal of ours since 2009, so we were glad to make that become a reality.
We are always looking for new things for the store. We have started baking some of our own pastries and desserts from scratch and are constantly trying out new recipes.
Something in the works is our own brand of Grassroots bottled cold brew coffee. But hush, hush! It's a secret!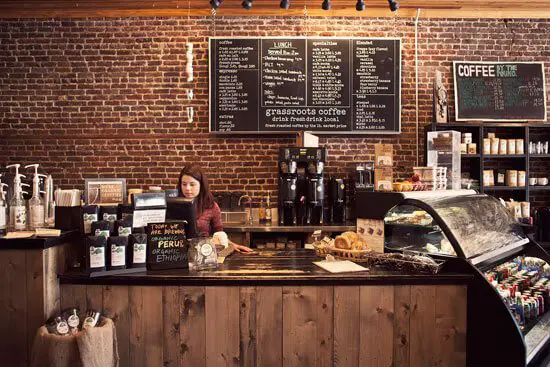 TTL:  Will you ship your small batch roasted beans to others looking to get their fix?
SY:  Of course! Just check out our online store on our website: www. grassrootscoffee.com. We offer all our whole bean coffee as well as our merchandise online.