You know what I dig? Mad Men. You know what's even cooler? A Martin Dingman belt on John Slattery.
In a recent GQ spread on John Slattery, a Martin Dingman belt appeared. Slattery, looking fresh as always, rocked the belt.
Who is Martin Dingman though?
Dingman is a remarkable leather craftsman out of the Ozark Mountains. A lifer in the clothing market, Dingman has worked across the board. From working in department stores to launching a bow tie line to designing Cole Haan accessories to his current leather goods line, the man has done it all.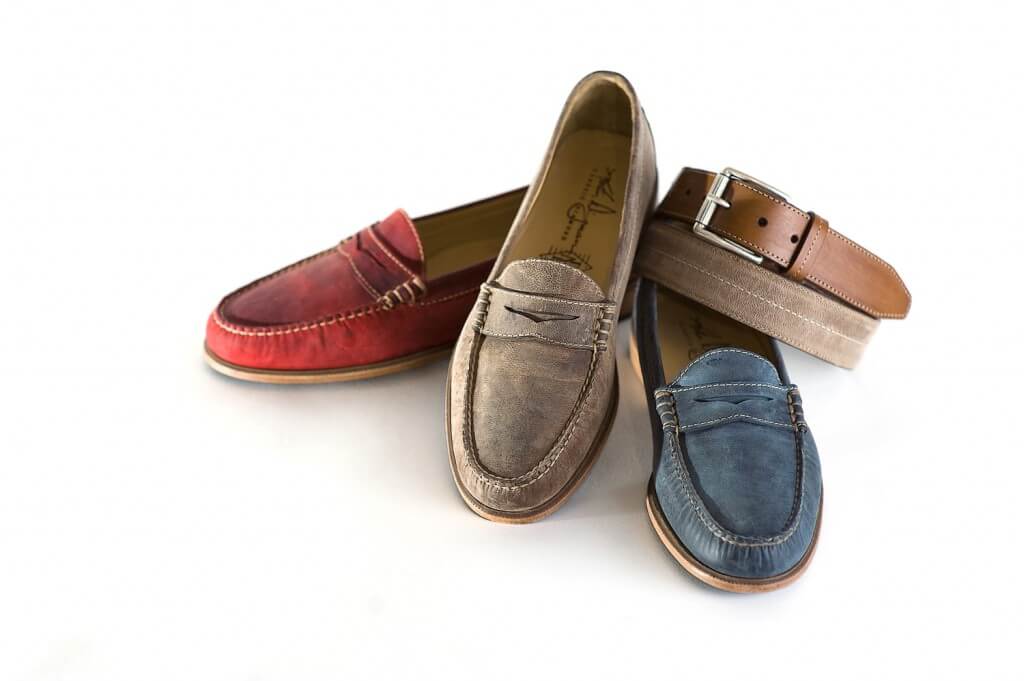 I had the privilege of interviewing the man behind the flawless leather goods a couple of weeks ago and I was in complete awe. From 1990 until now, Dingman has designed some fantastic mens accessories. His creations often are inspired by the beautiful scenery that surround his northern Arkansas studio. Genuine and humble, he told me his story of hard work and luck from the time he entered the menswear world. Dingman  has been on a quest to create items that can be used for life.
Nothing short of perfect, the belts, shoes, wallets, and luggage are handsomely masculine. Each item full of infinite amounts of detail illustrates just how much passion Dingman has for his pieces. Each stitch and clasp was thoughtfully and carefully chosen to make an impression. Putting quality and style above all else, he produces the best. These leather goods are meant to be appreciated for life and worn with love.
Dingman's most recent spring releases of the Barnes Collection of shoes and belts are perfect for the hot Southern summer weather. With lighter and brighter colors, they encompass Southern style for the spring and summer by perfectly complimenting fabrics like linen and seersucker. These light belts and colored loafers are the ideal change up the typical summer attire, especially with June weddings just around the corner.
I personally love the Barn Red loafers of the Barnes Collection, though, because they are a the perfect statement piece. Whether it be a crawfish boil, cook out, or a Georgia Bulldawg tailgate on Labor Day weekend, those loafers are brilliant.