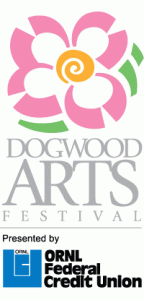 Spring has come to East Tennessee and this time of year, everything is in full bloom as we gear up for Knoxville's 52nd annual Dogwood Arts Festival. Legend has it that when New York journalist John Gunther visited our fair hamlet way back in 1947, he called it "America's ugliest city." Never ones to take a comment like that lying down, East Tennesseans sprang into action, mobilizing a movement to change outsider perceptions that Knoxville was just a "scruffy little city on the river."
With the planting of copious amounts of dogwood, forsythia, tulips, azaleas, daffodils, red bud and wisteria, things slowly began to get more beautiful. Now, 52 years later we still celebrate the Festival of the Dogwood Arts, a non-profit organization whose mission is to help fund arts education in schools, promote the visual and performing arts and to preserve and enhance the natural beauty of our region.  We also get to enjoy the gorgeous blooms along the designated dogwood trails and parks located throughout the area.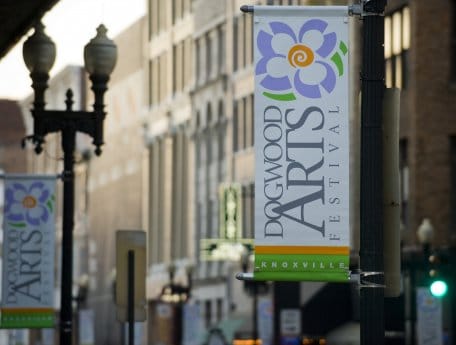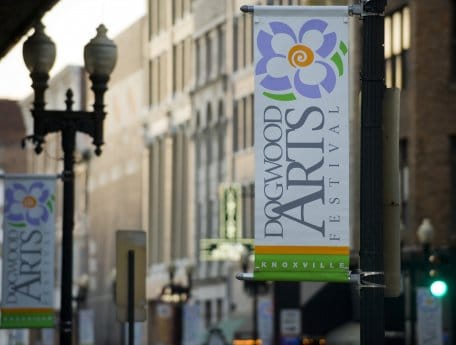 The Dogwood Arts Festival kicks off March 29 with the Dogwood After Dark event at the Knoxville Museum of Art and continues through the month of May with a variety of different happenings for the entire family. You can find more information about the full list of activities on their calendar of events.
One of my favorite aspects of the festival is the Art in Public Places. Started in 2007 by two avid art enthusiasts who happened to be on the Festival board of directors, this involves an exhibition of works from a number of different sculptors who call the Southeast home. Scattered around the city, the sculptures seek to identify Knoxville as an arts destination and (according to the official website) "thus supporting the entire creative culture of the city."
Another highly anticipated part of the festival is Rhythm N' Blooms, an event that touts itself as 'a celebration of American roots music.' Amos Lee will be performing this year as well as Citizen Cope, the Black Lillies and tons of other talented musicians. This year's Rhythm N' Blooms takes place April 20 and 21 at venues all around downtown Knoxville and passes are available online.
If you haven't been to Knoxville in a while, the next several weeks would be a wonderful time to pay us a visit. Rest assured, you won't run out of things to do!