I recently traveled to New Orleans for a quick trip.  I hadn't been down since before Katrina, so I was excited to experience the city, and do some serious eating.  I love Cajun food, oysters, seafood, etc, so New Orleans is the Mecca.
I asked some of my better-traveled friends for recommendations on where to eat.  While most were for the cuisine mentioned above, one stood out that I couldn't resist: "Get the burger – it's the best you'll ever eat".  Now, upon hearing that, my antenna went up – how on Earth could you dare say that a burger from a restaurant is better than a burger cooked your grill?  The recommendation was for Port of Call, a unique restaurant on the East side of the French Quarter known for their half pound burger.  Intrigued, I made a mental note.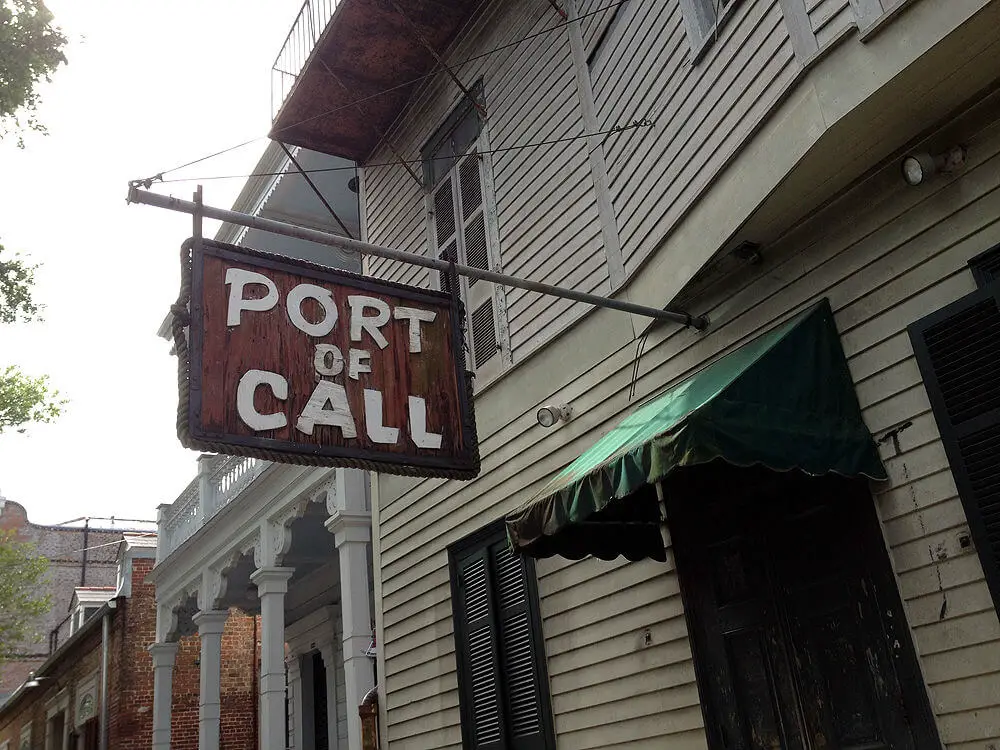 I made my way over on a Tuesday, expecting that the traffic would be relatively low.  They open at 11AM CT, so I was waiting outside about ten till with a handful of others…no problem.  Once they let us in, I grabbed a seat at the bar and a 'Big Gulp' style cup of sweet tea.  The restaurant is dark – with a flea-market nautical theme.  Everyone was extremely friendly, so the experience was welcoming – especially for a 'tourist'.
I ordered the half-pound cheeseburger with a loaded baked potato.  No fries?  Nope – my guess is that the extra grease gets in the way of finishing the burger.  It's a good thing…
Lunch arrived, and the plate was a bit overwhelming.  It looks like a lot of food because it is…  I garnished my burger with a little mayo and mustard, kept the shredded cheddar, and added the onion.  I dipped it in Heinz 57 and ketchup – just like I do at home.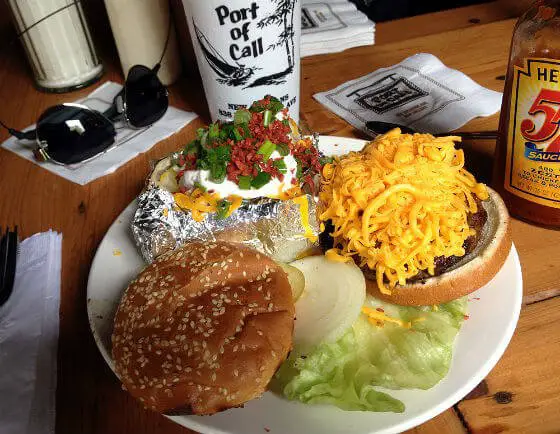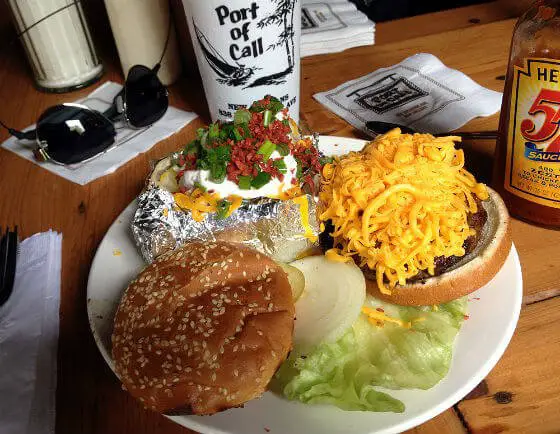 The burger (ordered medium) was cooked perfectly.  It took one bite to realize that this burger is top notch.  The meat is grilled over an open flame, which is the differentiator.  Another nice touch: the bun is toasted.  The loaded baked potato was delicious, and was a nice compliment to the burger.
My plate looked like a murder scene when I was finished.  This was the type of meal where I had to take a break halfway through – but there was no way I was leaving anything behind.  Even if you can't finish, cut it in half and bring it home for later on.
As with most restaurants in New Orleans, they offered to top off my sweet tea in a to-go cup, and I made my way.  The Port of Call burger was quite an indulgence, but well worth the trip.  If you enjoy the bounty from back yard cookouts, you'll feel right at home.  It's a burger you'll end up recommending.
Port of Call
838 Esplanade Avenue
New Orleans, LA 70116
(504) 523-0120