The newly blooming dogwoods are giving my allergies a kick in the pants, the loudly chirping birds are ensuring my afternoon nap doesn't happen, and the school children are itching with excitement and annoying the crap out of their teachers as they get closer and closer to that taste of heaven known as summer vacation. Let's face it, while summer has always been my favorite time of the year, there are a few things about it that put a sour taste in my mouth. Thankfully the arrival of summer arts never fail to remind me why summer living in Atlanta is oh-so-sweet.
Atlanta is never without an ample selection of art programs to dive into, whether they involve, dance, music, photography, mixed media, you name it, but things really HEAT UP with the summer sun. Get it? Heat up? It's hot in the summer. Nevermind…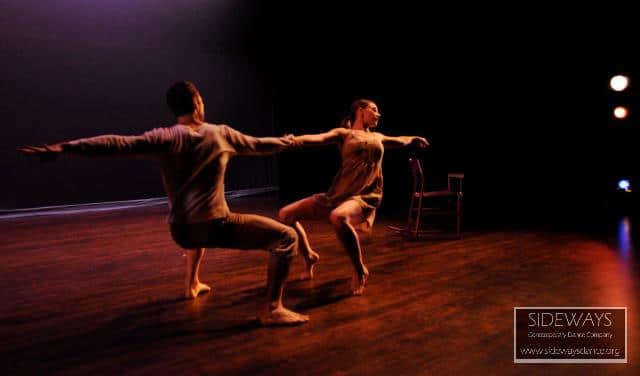 There's just something about the sweet summer months that get creative wheels a-turning and we can all benefit from a little creative genius every now and then.  In case you're looking for some artistic inspiration this summer, along with great food and endless entertainment, here are a few upcoming events you might enjoy.
Virginia Highland Summerfest 2012: (June 2-3) A fun-filled event featuring dancing, music, art and plenty of delicious food.  Considered to be one of the best artists' markets in the Southeast, patrons can stroll booths of painting, sculpture, jewelry, wood, mixed media, and so much more. It's the iconic "Art festival" Atlanta has come to cherish and an event you won't want to miss!
Modern Atlanta: Design is Human: (June 1-10) Something slightly different than the average "art festival" of artisan booths, the MA festival takes an in-depth look at interior design, architecture, fashion, and visual arts. The week-long festival features exhibits, lectures, and interactive activities all 'designed' to showcase the allure of Atlanta! It's time to take a look at the beauty of Atlanta, from a very different perspective!
SIDEWAYS Contemporary Dance Company presents BLACKOUT: (July 13-15) A non-profit organization, SIDEWAYS Contemporary Dance Company was "created to inspire change and present social and political opinions through dance". This unique and inspiring company has received praise from well-known dance icons such as Ann Reinkin, Alvin Ailey's Steve Rooks, and So You Think You Can Dance's Mia Michaels. If you're in the mood to be entertained, inspired, and moved all with one ticket purchase, BLACKOUT is the place to be.
Revisiting the South: Richard Misrach 's Cancer Alley: (June 1 – October 7) View twenty-one breathtaking large scale prints of the Mississippi River passage known as Cancer Alley. This is the first time these images have been seen by the public since the High Museum of Art commissioned California-based photographer Richard Misrach in 1998. Dramatic and challenging photography at it's finest, another must see!
While I can highly recommend these few, albeit fantastic, art events I encourage you not to stop here but continue searching for the piece of art that best suits your tastes. Whether it's photography exhibits, concerts, or even special arts events for kids, Atlanta has something for everyone this summer!
Come on down… the water is fine!

Related articles