This past weekend I stumbled upon a wonderful spot in Knoxville and I say stumbled upon because it's practically in my neighborhood right under my nose and I've yet to visit until now. The Well is tucked below street level in a retail strip in Knoxville's Bearden area, between Long's Drugstore, an East Tennessee landmark and Obligato, an upscale boutique. My southern beau and I ended up at the Well because it served as the starting point of a charity bike ride event.
Voted runner-up for best happy hour in weekly newspaper Metro Pulse's annual "Best of Knoxville" awards, the Well offers daily specials on drinks in addition to half priced food on Sundays. And we're not talking typical sub-par bar food either. The menu includes freshly made dishes such as veggie crostini bites, barbeque and blue cheese mini sliders, a delicious-looking BLT and even a couple desserts.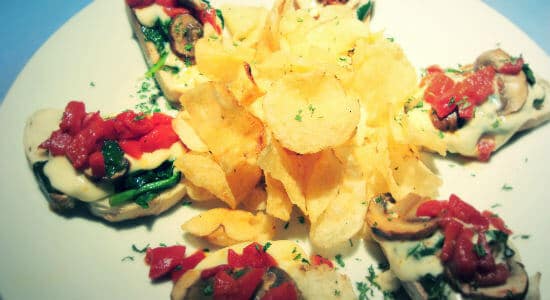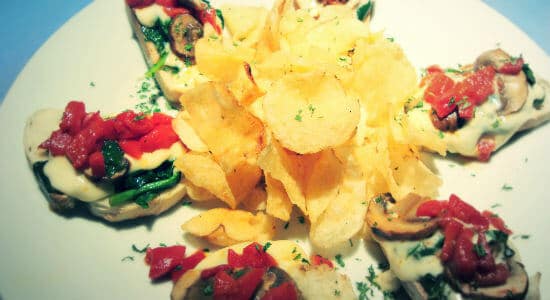 In chatting with owner Gina Truitt, who was also a best bartender runner up in the Metro Pulse "Best of" awards, we learned that the menu was developed using fresh ingredients to create unique dishes easily eaten without silverware. I enjoyed the spicy pepper hummus as well as the veggie crostini bites immensely. Open to patrons 21 and up seven nights a week, the Well's kitchen serves up tasty concoctions nightly until 1:30 a.m.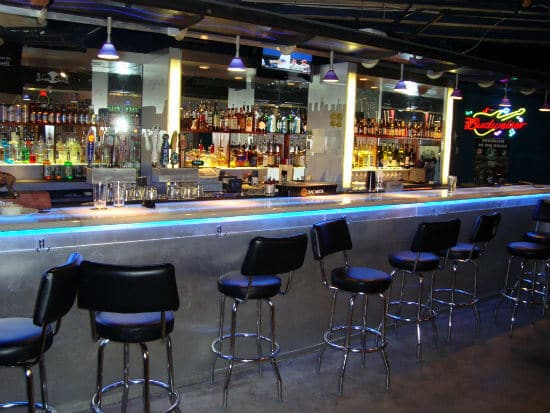 As for the spirits, they were a' plenty. The Well's signature cocktail is called the Mauve Assassin (named for their own take on a Pink Ninja). The Well also features a wide range of beers on tap and every kind of liquor you could dream up.
If all the opportunities for eating and drinking aren't enough reason to visit the Well, the venue's Tennessee Whiskey Stage is a backdrop to nightly musical performances by local, regional and national talents. An upcoming show at the Well will feature Mic Harrison and the High Score during a special cd release show. For a full schedule of events and shows, visit www.thewellknoxville.com.
Another selling point of the Well is its smoke-free environment with a separate smoking room. If you visit the Well and are fortunate enough to chat with proprietor Gina or her 'same-as' husband/partner in crime, you'll realize the difference between bars that exist just to sell drinks and bars that offer a sense of community. The hospitality flows just as smoothly as the drinks and the eclectic décor makes a spirited backdrop for your conversation.
Our visit to the Well was on a Sunday afternoon, so we didn't get to experience the full nightlife experience, but we'll definitely be back soon. If an overflowing parking lot is any indication, the Well is Knoxville's hottest spot. And if you can't decide what you're drinking, just choose what color you'd like it to be. Apparently this is how some folks order their libations at the Well and I'd be willing to bet nobody is ever disappointed.
Related articles