Every night when I drive home from work, I drive down Canton Street right through Historic Roswell.  There are tons of restaurants, shops, bakeries and even art galleries in just a mile stretch of the road.  Everything looks so delicious, so for my birthday dinner I let Kevin choose one of the restaurants.  He went with a newer restaurant in one of the old historic houses on Canton St, called Table and Main.
It has bacon jam on it baby! Bacon Jam!"
I knew we were going to like Table and Main when I saw hushpuppies as an appetizer.  Kevin immediately fell in love with the Bourbon menu. Featuring over 20 selections of bourbon (many of which were his personal favorites), it took him probably about 10 minutes to decide on a drink.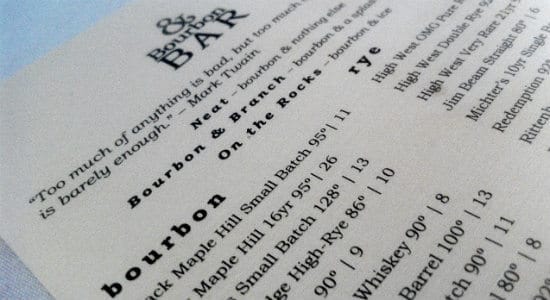 The Table & Main Menu
One of the nice things about Table and Main is their menu layout.  They only feature one type of entrée for each meat, whether it's chicken, pork, beef, veal, a burger, or even a pasta dish.  It keeps it very simple.  If you're craving fish that night, you can easily hone in on it and decide.  Of course, I am a horrible decision maker so I am glad that I could decide that I wanted steak that night and they've decided how to prepare it for me.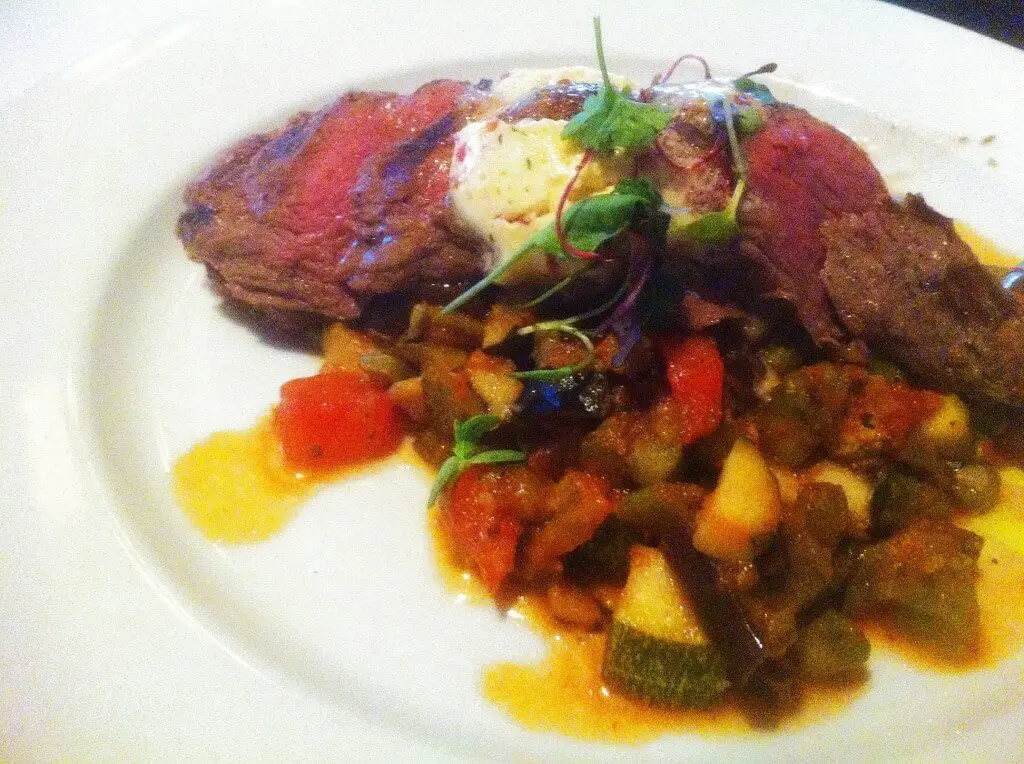 Kevin is on a huge kick to find the "best burger in Atlanta," which he has found many times in just my presence.  I stepped out of my comfort zone, and instead of eating chicken, went with the beef entrée.
Now lets get one thing straight, I am not a foodie so don't critique my description too hard.
The Brasstown shoulder steak was thinly sliced and cooked to order, and placed over a vegetable ratatouille and topped with roasted onion compound butter.  It literally melted in my mouth. The perfect portion size left me full, but not feeling like I overate.  Kevin found, yet again, one of his favorite burgers ever.  When I asked if he loved it he said "It has bacon jam on it baby! Bacon Jam!" Enough said.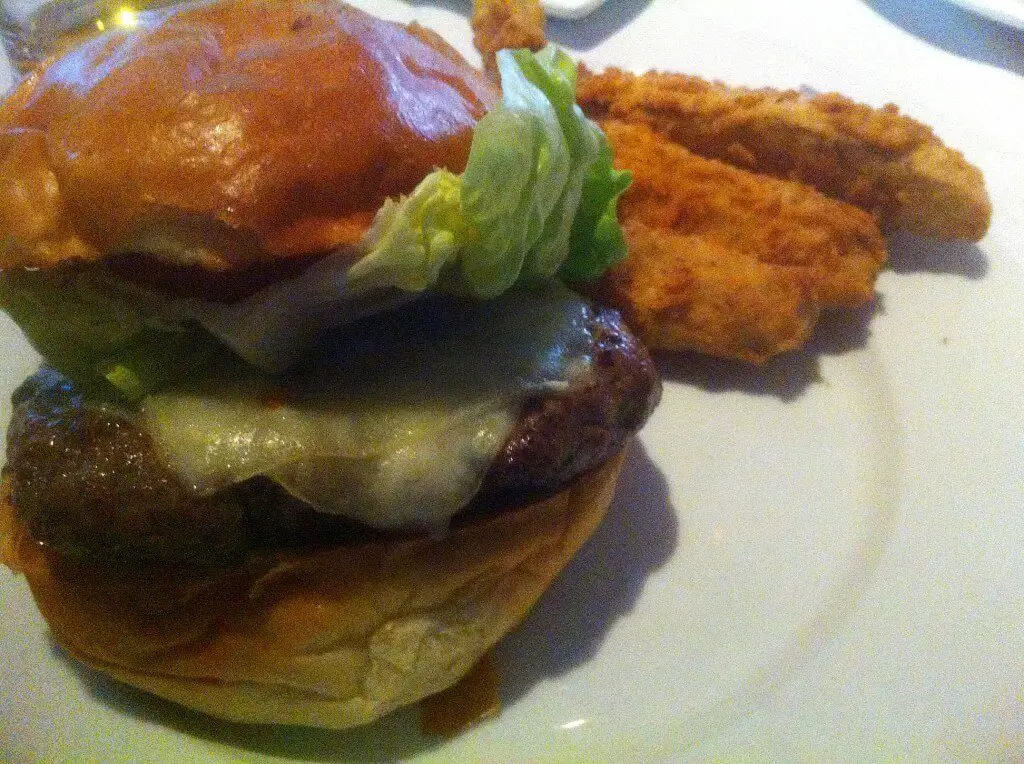 Another great thing about Table and Main was the atmosphere.  When you walk into the door everyone has a genuine smile and a naturally relaxed attitude.  The service was excellent, and the food came quickly.  Our server even let us know that you could customize your entrees, but I have learned that chefs tend to make the best flavor decisions. Make sure you save room for dessert because High Road's bourbon butter pecan ice cream must have been made for Table and Main's apple cobbler.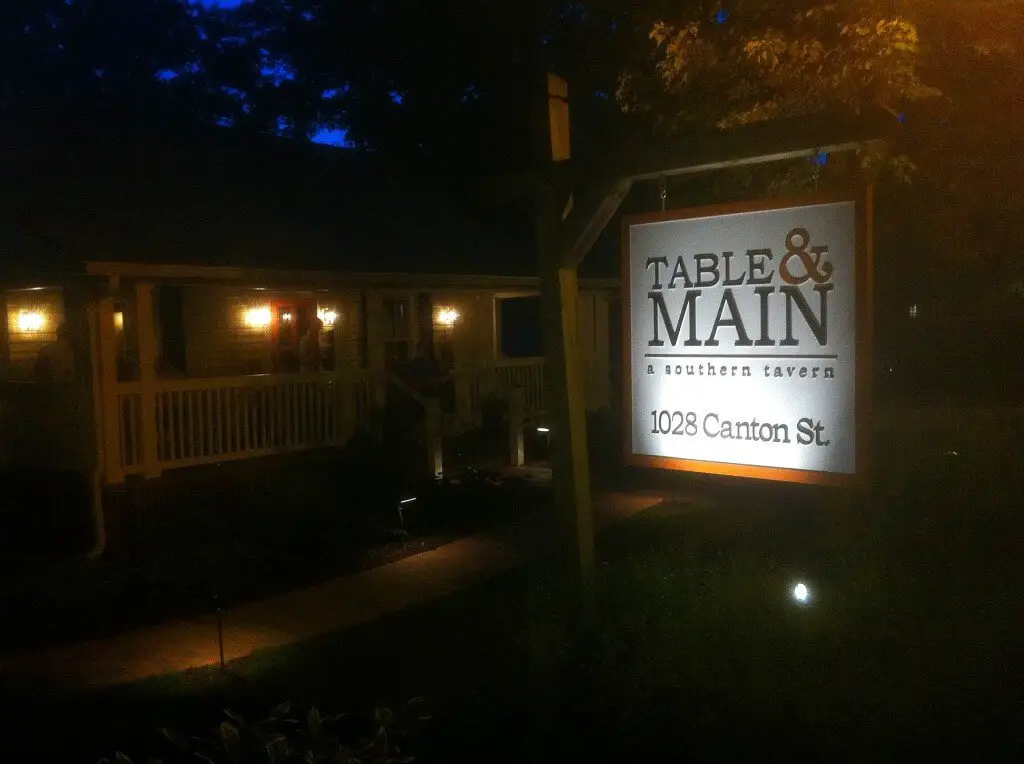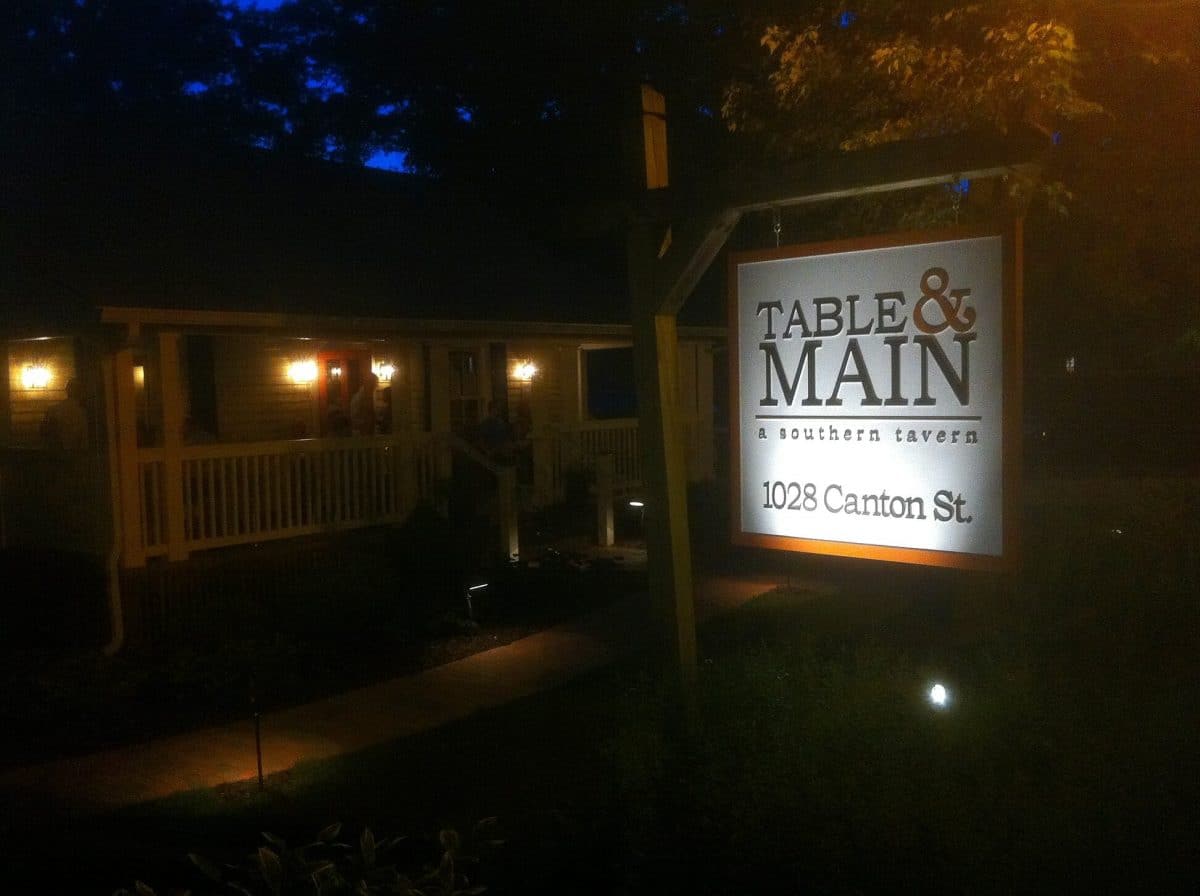 So next time you are in or around Roswell, enjoy a relaxed dinner at Table and Main.  I know we will be back, Kevin and I have to see if they can truly convince us by trying the shrimp & grits and fried chicken!
Update 2017: We no longer live in Georgia but make it back to Table & Main when we visit. Since writing this post, we spent birthdays, anniversaries, and date nights with this gem in Roswell, Georgia. It's truly a special restaurant. Enjoy!