When it comes to taking time off for vacation, I'm headed to where ever that big blue spot on the map is located.  Occasionally it's a lake, but sometimes, I'm just drawn to the sticky salt air and sand between my toes.  Call me old fashioned, but I'm just not drawn to the 24/7 spring break crowd these days.  I'm looking for a spot where I can read a book, enjoy a healthy dose of alcohol and sun induced napping, and then turn it up later at night however I see fit.
If you're anything like me, then you are going to really appreciate this list of Five Can't Miss Coastal Towns in the South.
South Walton Beaches
South Walton Beaches in Florida have been included on lists of the top beaches in the world for their pristine appearance, resorts that don't feel like resorts, delicious food, and never being overcrowded.
Ladies and gentlemen, welcome to 30A.
Some of the more famous beaches along this stretch in between Destin and Panama City include Seaside, Grayton Beach, Santa Rosa Beach, and Rosemary Beach. The beaches, all with different styles, are small towns of their own with different characteristics from one another.  Grayton Beach attracts a more youthful crowd that enjoys tailgating on the beach by day, and heading to The Red Bar for drinks and fresh seafood by night.  Head east from Grayton, and you hit Seaside, which is a great place to start a bike tour all the way down to Alys Beach. Eat, drink, and enjoy!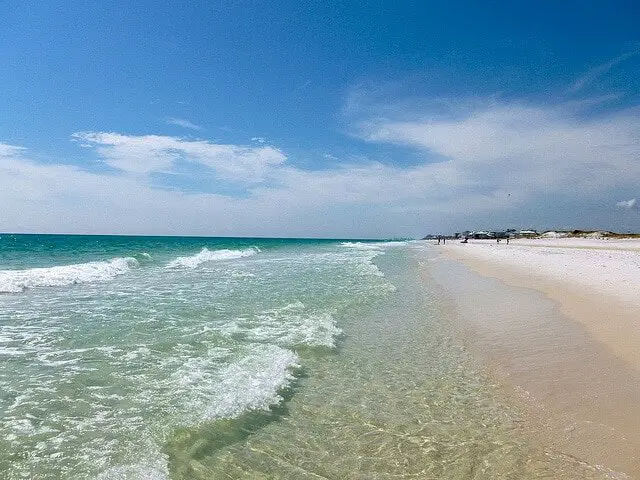 Book your next vacation rental now.
Beaches of Charleston, SC
Downtown Charleston is an interesting spot, filled with history, a booming night light, and just the right amount of Southern charm.  It is consistently voted as one of the top cities in the US (not just to visit, but to live.)  Charleston offers visitors a variety of options for vacationing.  If you want to hit the beach for a tan, go for it.  If you enjoy shopping, you can easily burn a hole into your pocket.  The city is filled with a variety of food and bars for all.  Ask any local, and they will tell you that some of the best things to do can be found just outside Downtown Charleston as well.
Make sure you check out Folly Beach, Isle of Palms, and Seabrook Island.  These locations offer plenty of spots for lounging in the sand and more.  Seabrook is more of a secluded area, where you can find more of a private experience that many laid back folks will enjoy.
Watch: Time lapse video from the 2017 solar eclipse in Isle of Palms, SC.
Savannah and Tybee Island
Savannah and Tybee go together like sugar and tea.  Tybee Island brings the relaxing small town beach scene on the Georgia coast that many have come to love and return to year after year.  It is considered to be the beach of historic Savannah, just 18 miles out from the city.  After crisping by the sea all day, you can make your way around Tybee's restaurants and bars like AJ's Dockside Restaurant for dinner and a sunset.
If you're ready to hit downtown, be prepared with comfortable shoes; this town was made for walkin'!  Downtown Savannah is overflowing with culture, shopping, tons of food, and absolutely no open container law!  Yes, that means that you get to enjoy a fresh craft beer during the day while enjoying the city streets.  The area is filled with sightseeing, nightlife, and outdoor adventures to experience as well.  Make sure you mark this historic town on your beach bucket list.
Book your next vacation rental now.
Port St Joe
A former bustling marina, Port St Joe, Florida has been called one of the best natural beaches in the country.  Like a few of the other towns mentioned, there are a variety of things to experience in and around Port St Joe.  For those of you who are looking to escape, and let life slow down for a week or two, Port St Joe might be your best pick. The town is located in Gulf County, and is surrounded by amazing campgrounds for all you outdoors enthusiasts. If you need a bite to eat, you can find some of the freshest seafood in the Gulf, Southern cuisine, bistro food, and more throughout the area. Kick back, order something tall and cold, and let time escape you.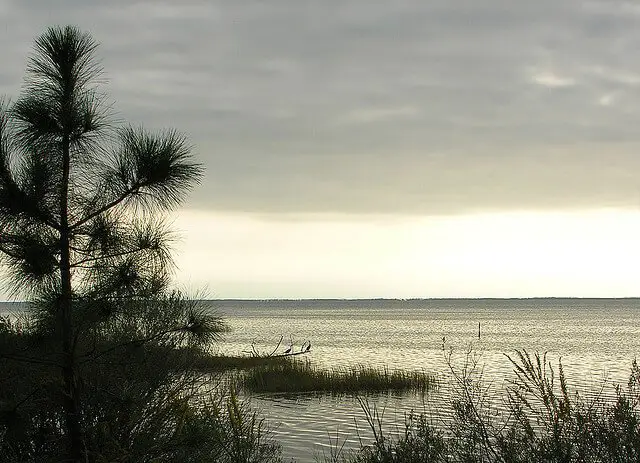 Casey Key
South of Tampa Bay, you can find a small slip of beach on the southern Gulf called Casey Key, in Nokomis, Florida.  If you're tired of the over commercialized beach front, covered in giant condos and littered with empty beer cases, then you won't want to miss Casey Key.
This beach offers a secluded atmosphere, filled with fun outdoor activities such as fishing, shark tooth hunting at Caspersen Beach, sunbathing, and more.  For those of you who tend to sunburn on the first day and need some indoor fun to stay cool, there are plenty of shopping opportunities just a few miles down the road.  Looking for a spot that is always hot, never too busy, and filled with a dose of relaxation and adventure?  Explore Casey Key, and enjoy some of what "Old Florida" has to offer!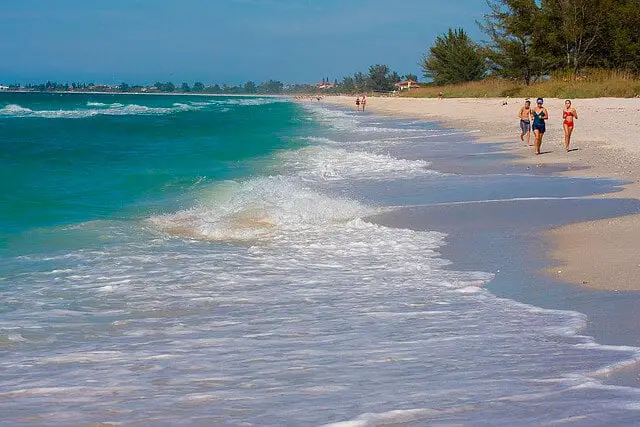 Find the best hotel rates for your coastal trip