It's Friday, and you're stuck in traffic. Again. The concrete jungle hems you in as you will the car forward to a break in the horizon, your exit sending you home. Perhaps you're maneuvering your cart through the aisles at Trader Joe's, looking for real trees instead of the ones painted on the signs. You find yourself thinking about green grass, rolling hills, and fresh air.
You my friend, need to go on day hike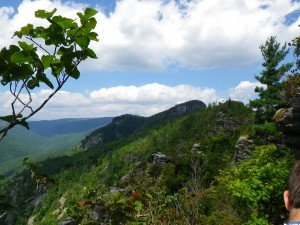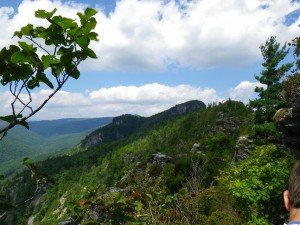 Summer is a great time to hit the trail and experience a day out in the woods. Our minds actually think differently outside, and a new kind of awareness sets in. A wise man once asked me, "Do you know what kind of person sees interesting things in the woods? The kind of person who looks for them". Stirring talk like that simply makes me run outside to the nearest clump of trees I can find.
But before you strike on the trail, here is a checklist of items to help you prepare.
Know your Limits
A few important questions to answer are: How long is the hike? How long do you have to hike? What kind of shape are you in? None of these should keep you from hiking, but should have an impact on where you and how long you stay out. If you only have an hour, don't go out on a 5 mile hike.
Tell Somebody
Give a friend or family the information about when and where you're hiking, and when you expect to return. If something goes wrong, i.e. you miss a turn, sprain your ankle, then it's good to have someone who knows the logistics of your hike. It's a simple safety precaution.
Know the Trail (or learn on the go)
If you have a map, great. If not, I usually carry a piece of paper and pen, so I can make notes on confusing parts of the trail, landmarks to look for, and time between turns. If you're carrying a camera, consider taking pictures of the trail junctions as well. But don't let a lack of early knowledge keep you from the outdoors. Parks systems usually do a very good job of providing maps at the trailhead or parking area to help you feel comfortable before starting down the trail.
Water & Food
If you are going to be out for longer than 30 minutes, it is essential you bring water. Especially in the summer, dehydration is a high risk and not something you want to mess with. A good rule is to carry 16-20 oz for every hour you're going to be out. If you're hiking with your dog, remember to bring water for her too! If you're going to be out for longer than 90 minutes, I recommend bringing some food to snack on too. Trail mix, granola, beef jerky, even peanut m&m's are pretty good for some calories to keep you going.
Clothing
If possible, wear a shirt that will breathe well and wick sweat away from your body. All kinds of sporting goods stores and even Wal-Mart and Target carry this type of clothing. Not only will it keep you cooler, but it will dry faster in a sudden rain shower. Shorts or pants, it's up to you, but if you're going to be hiking in an area that has a lot of brush or poison ivy, go with the pants. For shoes and sandals, whatever you're comfortable in. I would just say that if you're going to hike in sandals, make sure they have a secure back, no flip-flops. You should carry a light jacket as well, since getting caught in the rain and the following chill can lead to hypothermia, especially if you're in the mountains.
Gear
For a day hike, the only piece of gear you may want to consider is a small backpack to keep everything in. But if you are ok with carrying your water, and tying a jacket around your waist, and have a pretty short hike, it's not needed. I usually carry one just because I overpack and bring plenty of water & snacks. Do what serves your needs.
Miscellaneous
If you like, bring a camera, sunscreen, bug spray, even a book if you want to sit and read for a while. The choices are yours and should reflect your hopes for the hike.
Now, GO!
Now, you have the know-how and savvy to get out on the trail and have a great day, from pre-hike to the actual one-foot-in-front-of-the-other steps. Don't allow anything else to get in your way, go out and enjoy the beauty of nature, allow your mind to unplug, and take some deep breaths. Even if the hike goes poorly, it's better than a couple hours spent in gridlock on I-85.
Have any other recommendations on hiking, or some trails you can share? We would also love to see your pictures from the hikes! Please share, it's fun!