I Love Coffee
I first started drinking coffee regularly during the summers I worked at Camp Rockmont, but this infatuation did not start in earnest until I graduated college. Coffee has become a welcome daily ritual, something warm, and a drink to gather around. I've begun to even have particular roasts and regions I'm fond of, developing a bit of snobbery around my coffee. Hey, if you're gonna drink it, enjoy it.
Since I travel a good bit, I also enjoy the coffee shop, especially local places with funky art on the wall and banana bread from down the street. I'd much rather give them my $2, and have a place to spend my day working. It's great to track these places down, and return each time I visit the city. To go back gives a sense of place that helps me settle in.
Along with a cup of coffee.
Without further ado, here are 10 independent coffee shops that will treat you right…
10 Independent Coffee Shops Around the South
Octane has been getting a lot of good press recently, and it's well-deserved. Since 2003 they have making the Atlanta coffee scene a better place. They serve up our morning fix with Chemex and French Press brewing styles, a great selection of roasts and specialty drinks, with delicious snacks. It's all done in a well-designed space which promotes clear thinking and conversation. Get over there soon!
Dynamite Coffee, Black Mountain, NC
This is my hometown roaster and shop. It's a small place, because most of the building is dedicated to the roasting process. Fine with me, because it smells fantastic. It also helps they have an old record player with a great collection of vinyls for the playing. Favorite blends are Suplicar Clemencia and Winter.
The Frothy Monkey, Nashville, TN
Frothy is the best coffee house I've been to, meaning the actual building, warmth, and decor. They also make great specialty drinks, like the banana hot chocolate. It's located in the fantastic 12 South Neighborhood of Nashville, I could spend all day there shuttling between Frothy Monkey, 12 South Taproom, Burger Up, Mafioza's Pizza, and Corner Music.
Jittery Joes (on Broad St), Athens, GA
Athens is perhaps my favorite college town, even slightly moreso than my beloved Gainesville. There's good food, the music scene is great, and locally focused. Jittery Joe's is one of the big reasons for that, you must swing by and grab a cup if you're in town. I recommend the main roasting site on Broad St, because of the smell, the building, and it's not overrun by college students. Plus they make the best coffee labels, great art!
Grassroots Coffee, Thomasville, GA
Grassroots has a special place in the heart of The Trot Line staff. Several of us have been here and treated like family by their friendly staff. It's in the historic district of Thomasville, very old, comfortable spot where I can relax and get plenty of work or reading done. Like most of these places, they also roast their own coffee, giving the shop a great vibe.
A fantastic modern coffee shop in Gainesville, FL. As you can see from the picture, Volta has a very clean, sharp look that facilitates stuff getting done. The folks at Volta take their coffee very seriously, which I am a big fan of. The other great thing? They are involved with UF and their community, hosting Pecha Kucha nights and UF MFA poetry readings. Gotta enjoy that.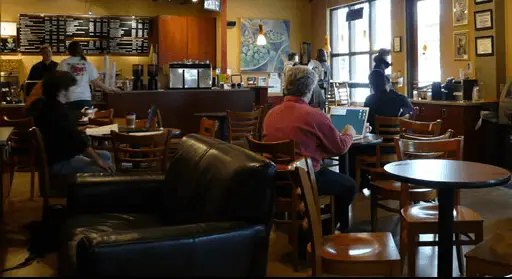 The Square in Oxford is one of my favorite places in the South, simply a perfect place to spend a lazy afternoon. Located just a few miles from Ole Miss, High Point is very comfortable, clean, and serves up a great cup of coffee. When you're done here, just meander on over to Square Books, or Ajax Diner for a meal. You won't be disappointed.
Bold Bean Coffee, Jacksonville, FL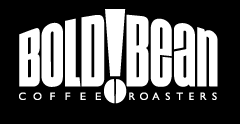 Bold Bean is the best coffee shop in my old hometown, and has been an anchor in the revitalization of Jacksonville's Riverside district. They serve coffee multiple ways, including drip, french press, pour over, and chemex. The interior design is modern industrial, with plenty of wood and metal, while coffee sacks take up space in the corner. Bold Bean also roasts in-house, so you get that wonderful smell while you are working, talking, or reading.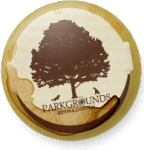 ParkGrounds was recommended to me by some friends, and for good reason. As a fellow lover of coffee and dogs, the first line on their website had me hooked.
Who was man's best friend first? The dog? Or the coffee bean? We couldn't make our minds up, so we opened ParkGrounds
Sounds like a good enough reason to me! Besides their friendly nature, ParkGrounds also serves up a powerful cup o' joe, and delicious food to pair with your drink. So take your dog over during a walk and experience the goodness yourself.
Jamestown Coffee Co, Lexington, SC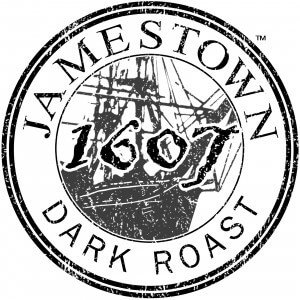 Jamestown is another coffee shop that has been getting a lot of buzz lately, as one of the featured businesses in the book $100 Startup. Besides the cool story that owner James Kirk moved from Seattle (the land of espresso) to Lexington (the land of sweet tea and biscuits), it's obvious that Kirk has brought with him a wealth of knowledge about great coffee. The community atmosphere the place creates is another great reason to stop in and enjoy a cup.
There has to be more…
It's true, we didn't cover each one, and there are hundreds of great independent coffee houses around the South. Which did we miss out on? Is your favorite shop not on this list? Share in the comments and I'll make a Reader's Choice list to supplement the article.
Thanks for reading!