This past weekend, I had the pleasure to sort of stumble upon Moondog Growlers in Dunwoody. The growler shop isn't in the most obvious storefront in the area. As someone who grew up there, I think of it as more of a cut through from Chamblee-Dunwoody road to Mount Vernon Highway. Their location, however, doesn't seem to be keeping the craft beer crazed suburbanites from getting their fix.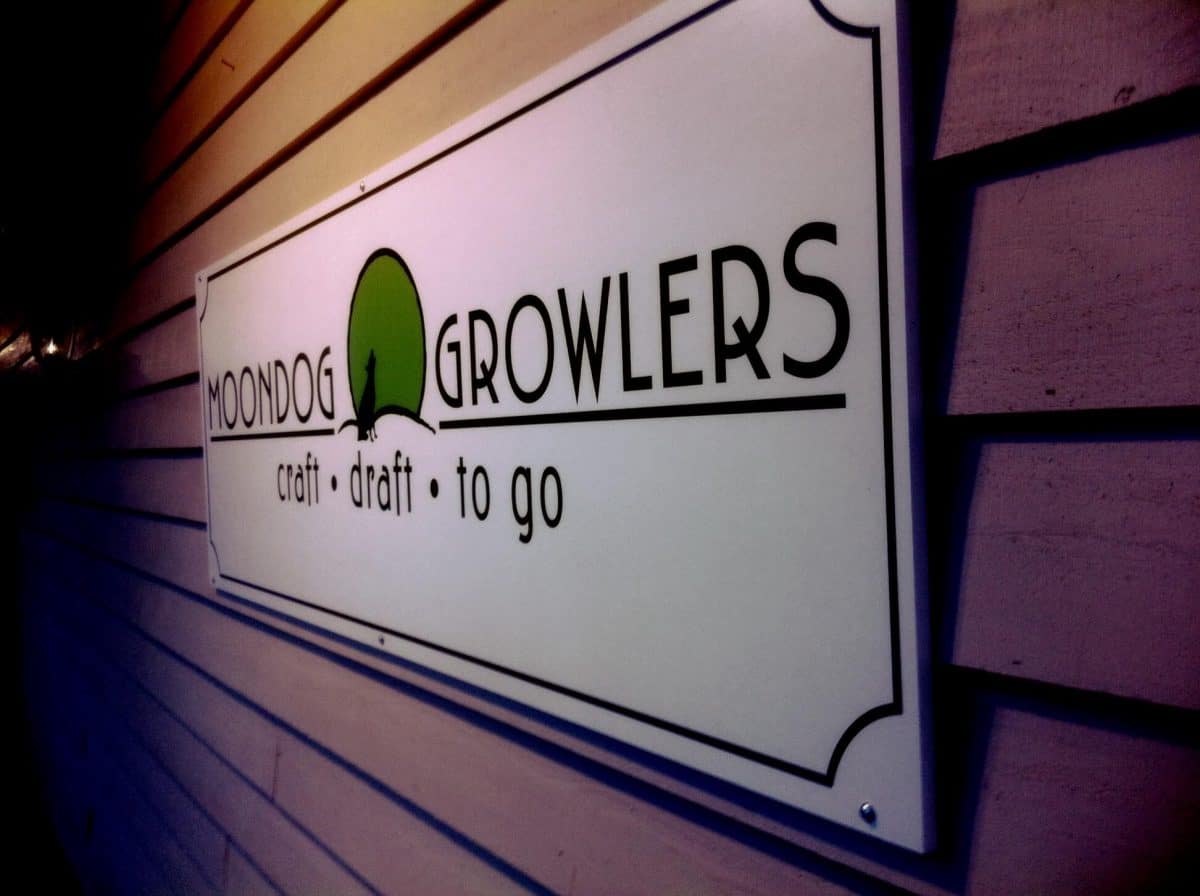 My friend Landon and I, lucky for us, must have made it in during a lull, so we had a few minutes for the Moondog Growler folks to entertain a few questions. One of them made a connection immediately because I was wearing my favorite Peach State Pride shirt.
I digress…
The small shop is friendly, comfortable, and if you're not a beer connoisseur, I would imagine that you would feel completely at home because the staff is great. When you walk in, your eyes are immediately taken to the wall of taps (4o to be precise). To the left, there is a sitting area and some merchandise spread throughout the shop. Speaking of merchandise, if you're new to the growler game, Moondogs provides you with a few options for traveling with your craft beer. If you don't have a glass growler, there are two sizes (32 oz and 64 oz) available at very reasonable prices. If you're not ready to commit to the glass, or you want to tube the Chattahoochee (no glass, please), you can buy a one time use $1 plastic growler substitution.
Time to To Taste and Test
You're probably wondering why there is a sitting area in a growler filling station. Well, you can't just grab a pint. You can do a beer tasting though. These come in various forms as well. Landon and I opted for the Flight of 3, which includes three 2 oz tastings of whatever beer stands out to me. It's a great way to get people to explore some unfamiliar territory.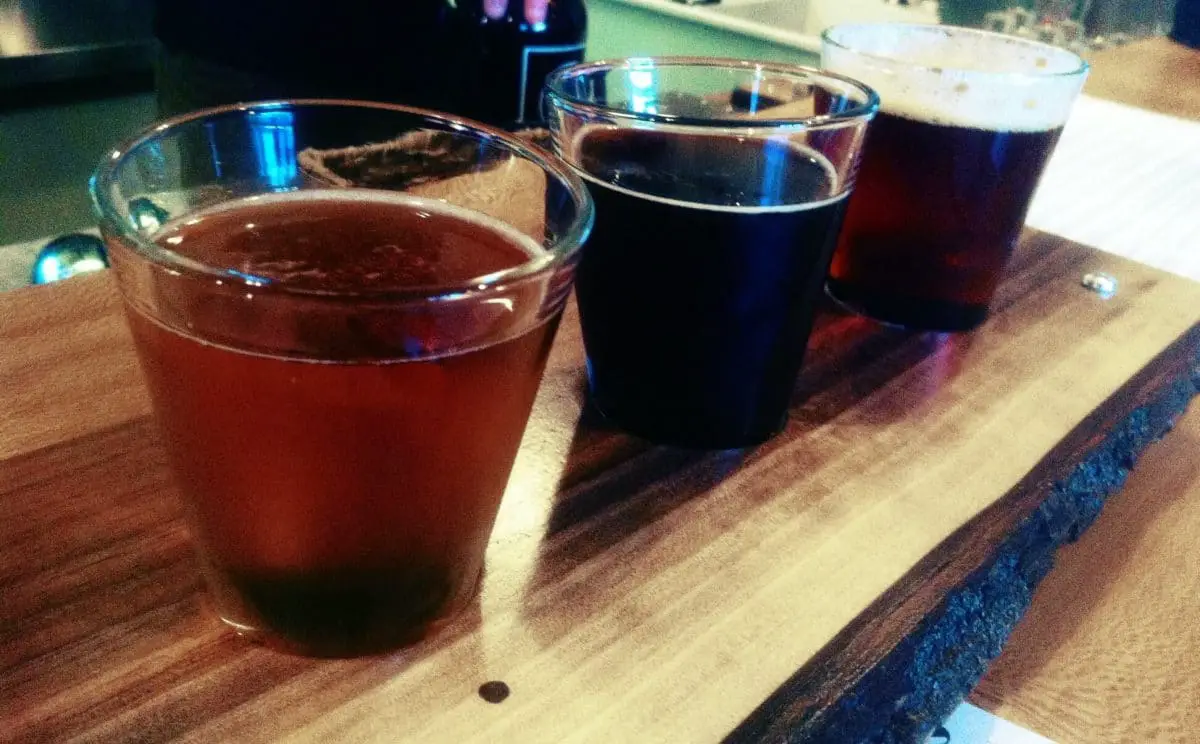 Local Spotlight
As you know, we love our local brews. Hopefully, this was no coincidence, but Moondog Growlers had one of the most impressive local and Southern tap walls I have ever seen. I haven't visited every Atlanta growler filling station, but this place far exceeded my expectations. New comers Red Hare Brewing Company had around four taps, Monday Night was holding it down, and local favorite SweetWater was on the wall as well. I was also happy to see Jailhouse Brewing Company, and a few other southern breweries such as Lazy Magnolia, Duck Rabbit, and Highland Brewing Company. Unfortunately, I have to admit that the staff turned me onto a west coast beer; Port Brewing Wipeout IPA. My big hops heart strings were being tugged.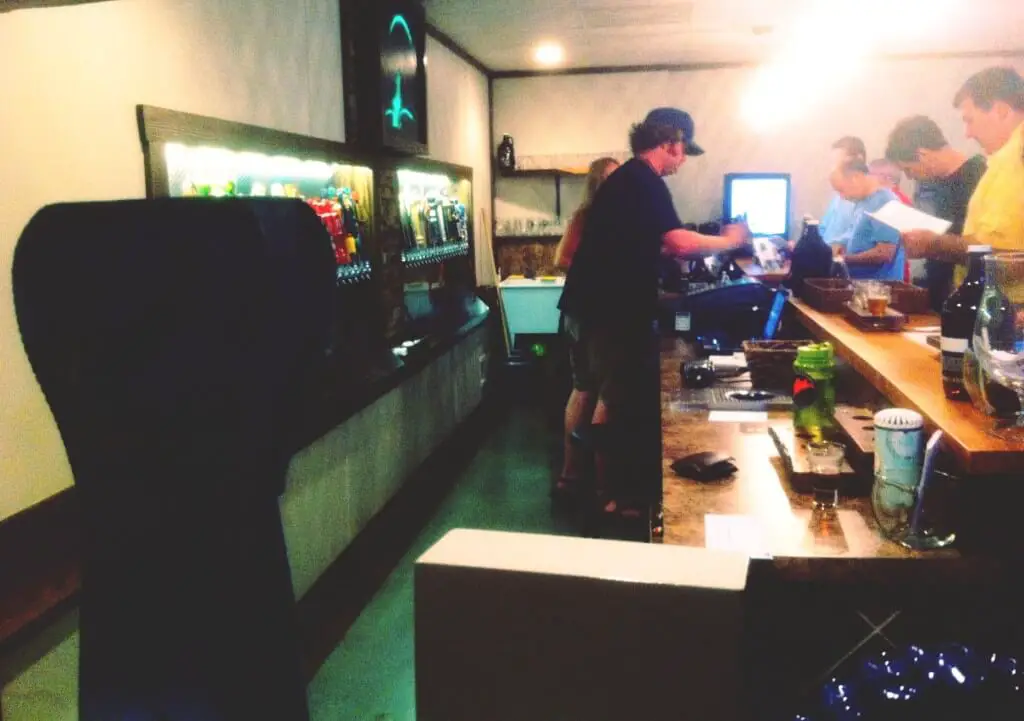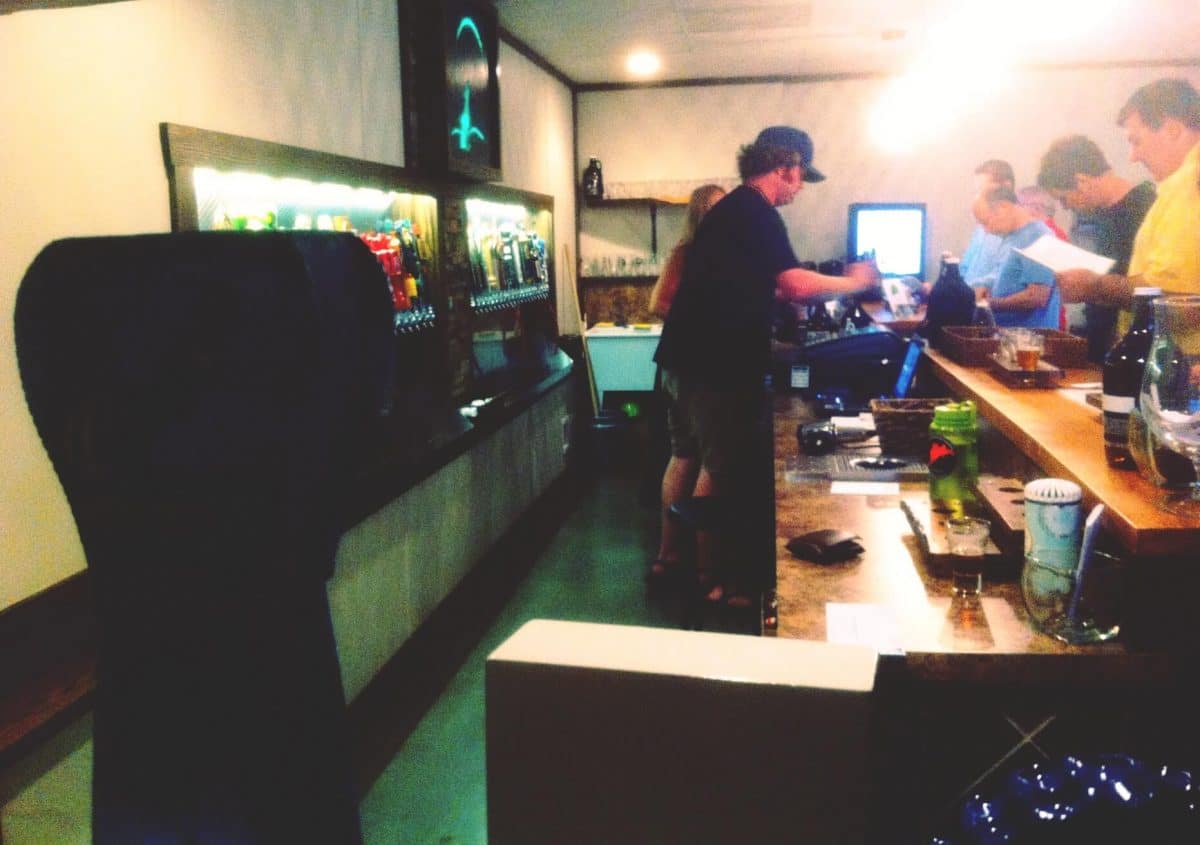 The Verdict
Moondog Growlers is a fun place to learn more, nerd out, or just take care of your beer business OTP (outside the perimeter). The prices are right, and the knowledgeable staff is the backbone of this outpost. They have made great beer accessible to those that prefer living just outside the city, which in my opinion, is great for the industry.
Locations
Dunwoody
5064 Nandina Lane, Suite D
Dunwoody, GA 30338
(770) 390-0660
Marietta
688 Whitlock Ave, Suite 3B
Marietta, GA 30064
(678) 354-6268