Last night, I had the opportunity to watch two of my friends from college exchange vows at a vineyard tucked away in the North Georgia Mountains. Just a little over an hour north of Atlanta, Wolf Mountain Vineyards and Winery was a beautiful location for such a momentous event. I was excited to see one of my old roommates tie the knot, but I would be lying if that wasn't the only thing at the vineyard that caught my attention; their red wine, Instinct.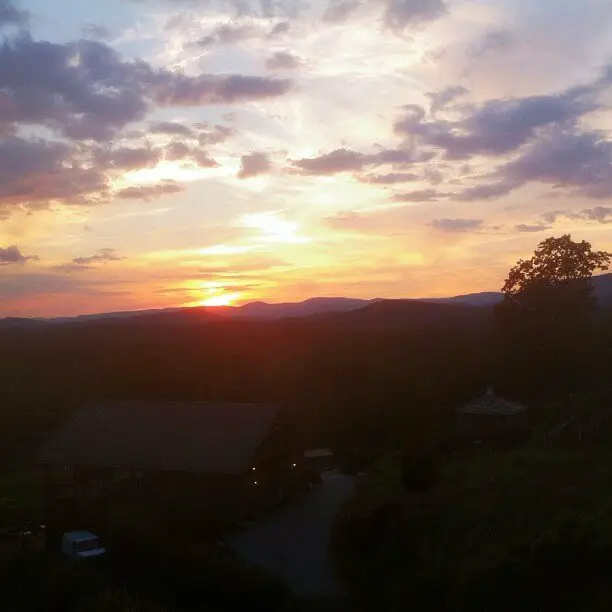 As most of you know, we are big on local products in the South… Especially southern booze. Suffering from my own prejudices, I have skipped over even trying a Georgia wine ever since spending a summer in Italy. Unfortunately, my romanticized view of great wine was that it either came from France, California, or Italy… Definitely not Georgia.
After my second glass of "Instinct", a red wine from Wolf Mountain, I decided that I was not experiencing some sort of fluke. Just to make sure, I had a few more glasses, and additionally hunt down a bottle today (thanks Whole Foods).
Wolf Mountain Instinct
Here's my take on Instinct.
Instinct is a red, full bodied wine that incorporates a variety of grapes. In total, the wine is aged for at least 20 months before making it to the bottle. I didn't catch the year on the bottle last night, but I picked up a 2008 bottle today and fully intend on buying a few more to test out aging in bottles.
The Verdict
The local Georgia wine had an earthy and oak flavor. Hints of spices made their way through the beginning and it finished surprisingly smooth. I paired it tonight with homemade spaghetti with red meat sauce, which seemed to fit the wine's characteristics very well. It would also go well with a steak dinner, or even a burger if you're doing it backyard style.
Whether you're looking for local wine made in the South, or just interested in trying a delicious red for a special occasion, make sure you pick up this fantastic wine from Wolf Mountain Vineyards. After our experience at the vineyard as guests, I can also suggest with confidence that this is a beautiful wedding venue just outside Atlanta. Your Atlanta videographer and photographer will appreciate the help with amazing scenery to work around.