Over the past few years, I have lived in downtown Decatur, in the backyard of Emory at Toco Hills, and in an extremely awesome house in Brookhaven. Around a year ago I made the move to East Cobb, a neighborhood in Marietta. At first I was worried that I might have moved into Agrestic. Lately, I keep finding myself enjoying all of the surprises that the Atlanta suburbs have to offer.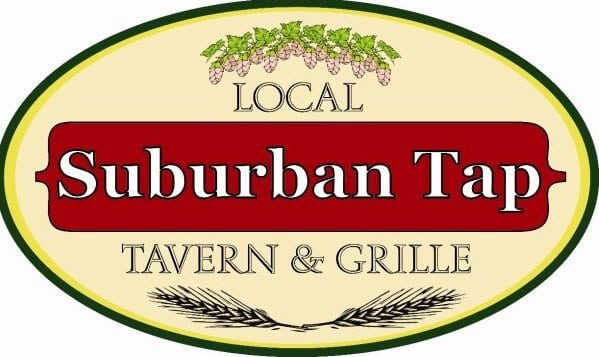 One of my most recent pleasant surprises has been Suburban Tap, a true sports bar on the corner of Johnson Ferry and and Roswell Road. I must have driven by the place a few hundred times over the past months, and on my birthday, Andrea (my soon to be wife) knew exactly where I wanted to go. After listening to me say something about it every time we drove by, we walked into the front door having no idea what to expect.
My first impression of Suburban Tap was that it was a place for everyone. The sports bar isn't prim, and it isn't proper. It's a neighborhood tap that you can look forward to stopping by after work with your friends to watch the game.
Before we get to the food, I'll cover what I know you're really interested in: the booze. Suburban Tap has 28 beers on draught and over 100 bottled. The beer list is extensive, and they seem to keep a great local selection in rotation as well (which is something I shamelessly judge local bars over.) I went for one of my favorites brewed in Athens, the Terrapin Hopsecutioner.
As for the menu, how do you like the sound of nacho tots? How about fried pickles? Onion rings? Suburban Tap does not disappoint when it comes to providing a solid assortment of starters. Andrea and I are suckers for jalapeno poppers, so we shared an order to start out our meal. Next, we had to pick what we wanted for our entree.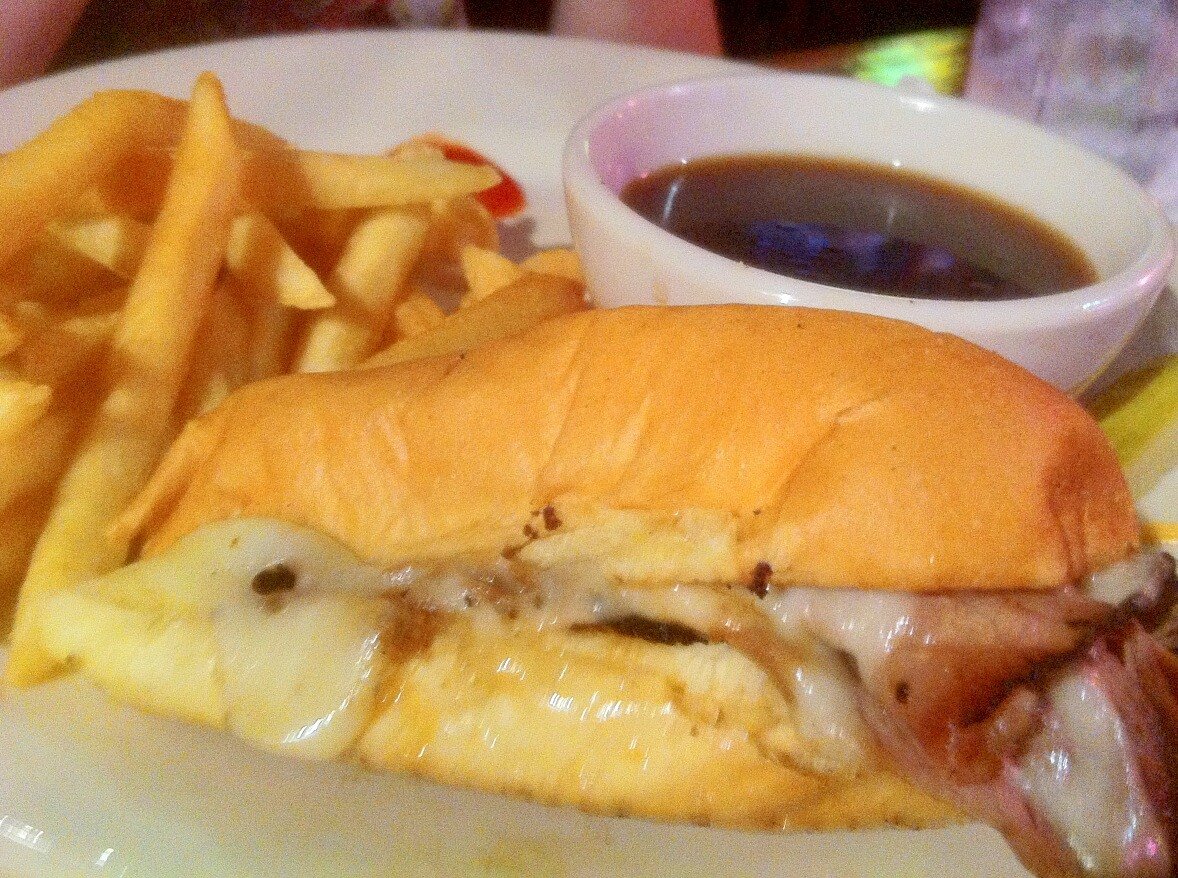 After spending around an hour reading through the menu and trying to decide what we wanted, we ordered a classic French Dip and something called the Nurenberger. Andrea order the French Dip, which I stole a few bites from. It wasn't something off the wall or anything that will make news headlines, but it was pure comfort food. When it came to ordering for myself, deciding between the Nurenberger and the "Widowmaker" burger wasn't easy. As it turned out, I couldn't pass up the opportunity to tap into my German roots and indulge in house made bratwurst spiraled onto a pretzel roll. Every bite of that sandwich was worth the hour long dilemma over making a decision on what to order. From what we had heard after ordering our dinner, the wings are a must at Suburban Tap. The rest of the menu seemed pretty tempting as well.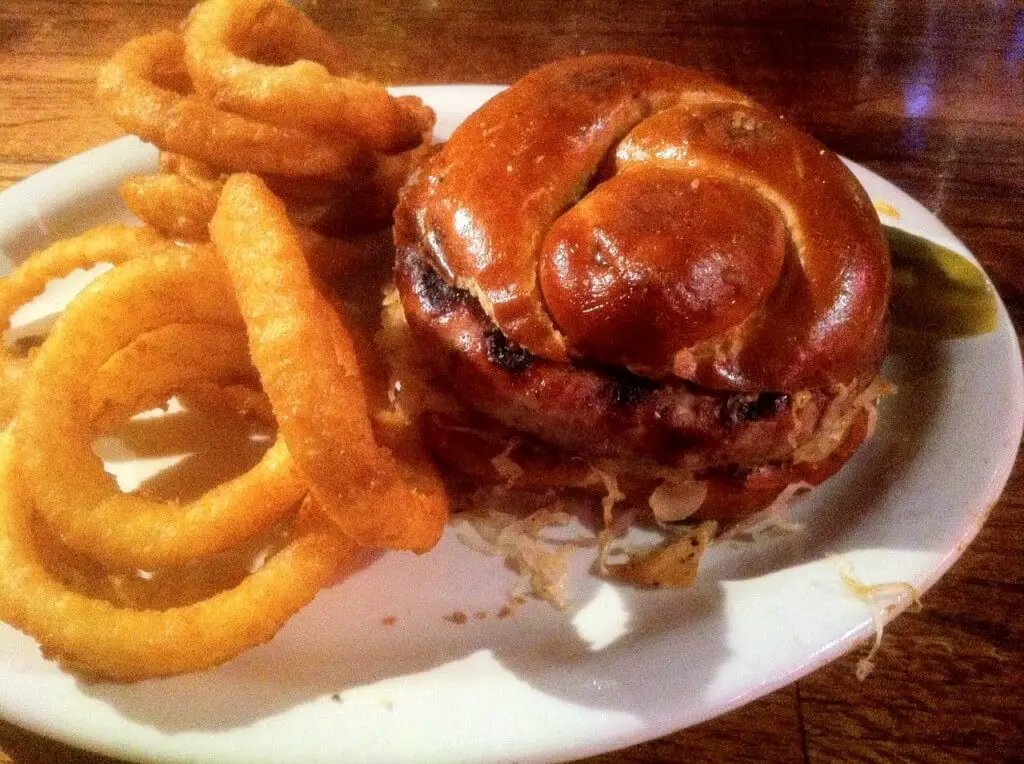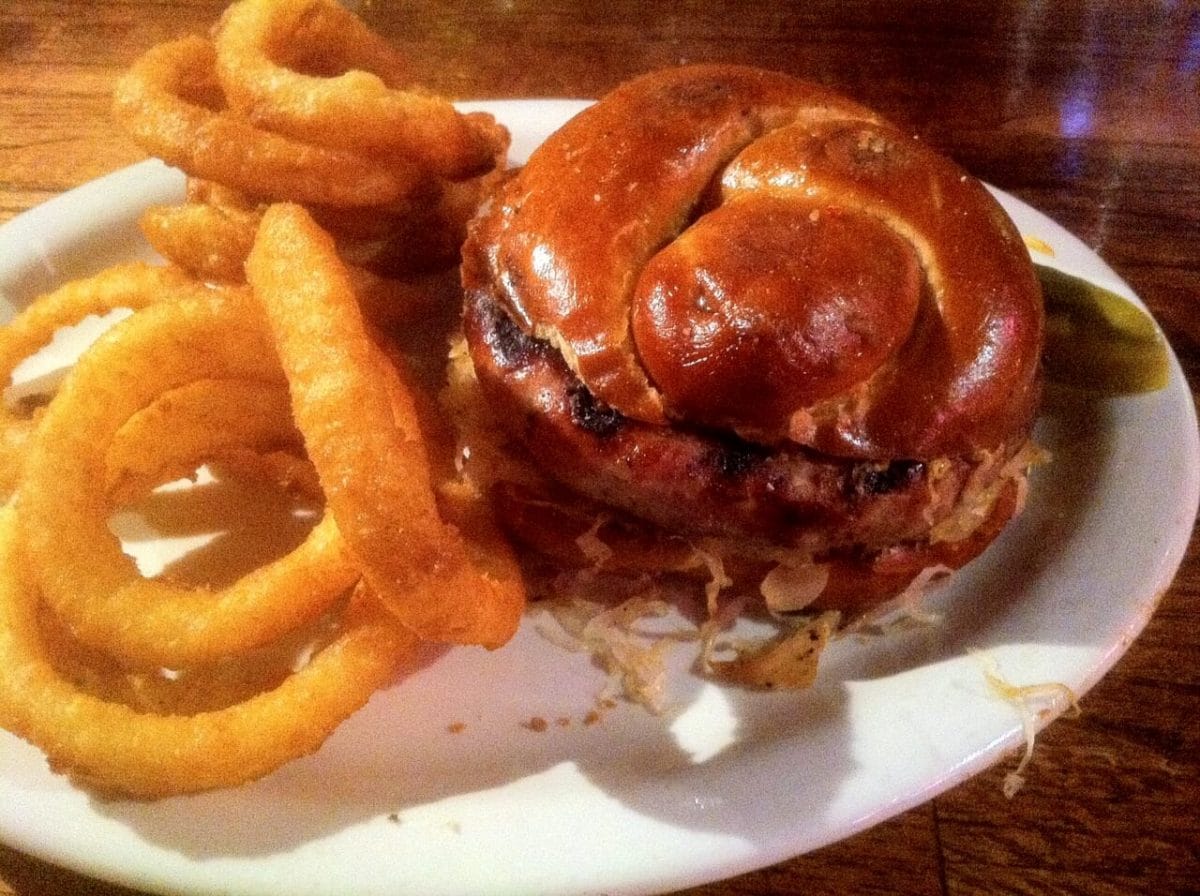 With such a large menu and beer selection, you and your friends can make your way through the menu for years of football seasons to come! Take your next game day bar meetup OTP and into the 'burbs. If you're still thirsty after leaving Suburban Tap, you can make your way to one of the many growler filling stations popping up around this area.
Next time, I think we're going to have to try and tackle "Nacho Mountain!"