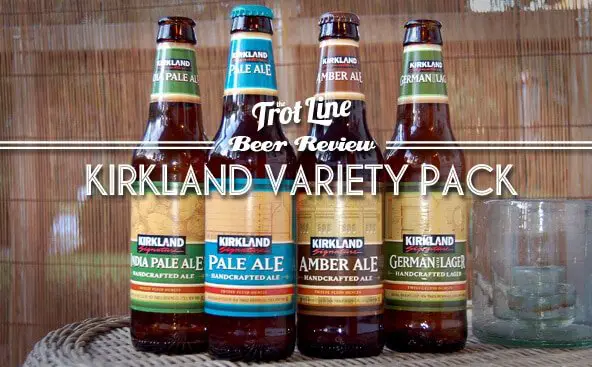 When planning a party or tailgate to watch the big football game, there are a few essential items you MUST have on hand – finger foods, a good TV, and of course, beer. There are few things that go better with football than beer.  Most people (including myself) usually resort to buying a big 30 pack of light beer from the nearest gas station or liquor store for such events. As I've gotten older, and some would say wiser, falling back on light beer for a football game has started to bore me. I require a little variety and flavor, but I don't want to break the bank getting it.
Well, thank you Costco for saving my taste buds from another typical experience (again). Costco has a pretty dang good variety pack in stock right now of its Kirkland Signature brand beer that costs less that $20. For $18.95 you get four 6-packs of bottles. The current case lineup (they change seasonally) includes a German Style Lager, an Amber, a Pale Ale, and IPA.  My wife and I frequently get this case to inject a little variety to our beer shelf and it usually doesn't last very long.
That being said, lets break down each beer shall we?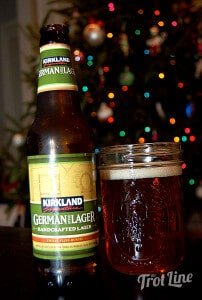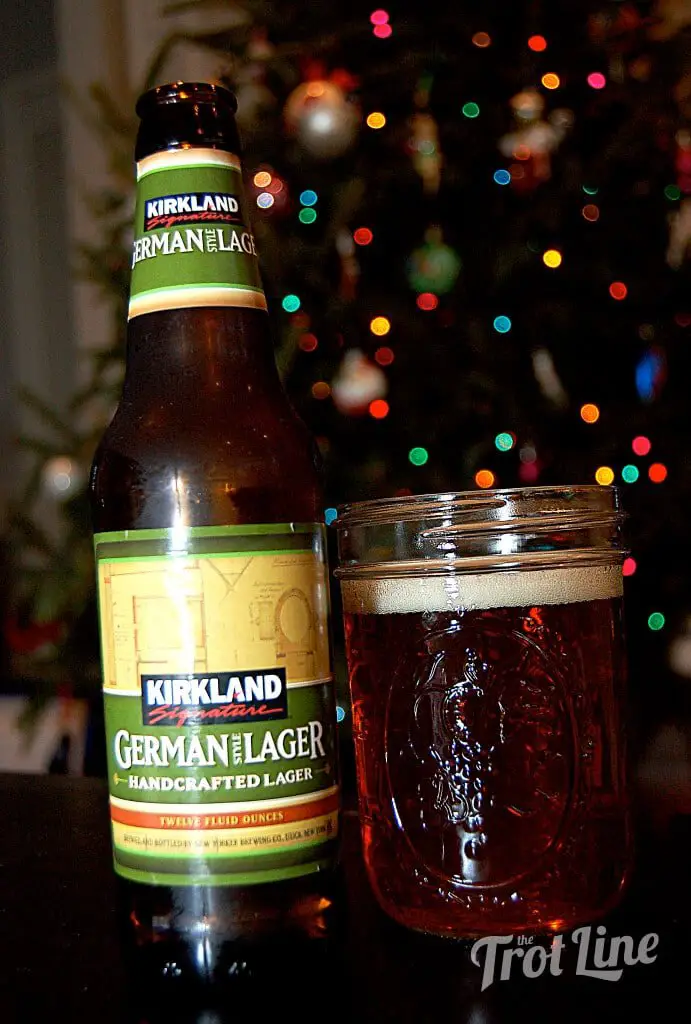 Kirkland Signature German Style Lager
This German Styled Lager is on the darker side as far as German Lagers go. It is smooth with a subtle "hop" essence putting it in somewhat of a "No-Man's Land" taste-wise from what I am used to in a German beer. The clean, but not crisp, taste makes it a very drinkable beer, but not one I'd want to start the night with (a good 2nd or 3rd beer). The Kirkland Signature German Style Lager is a solid beer, but not one that I would compare to the good German beers I've had in the past. This is my least favorite of the pack.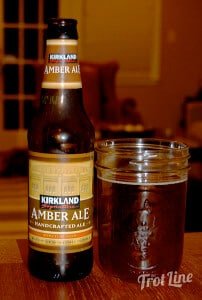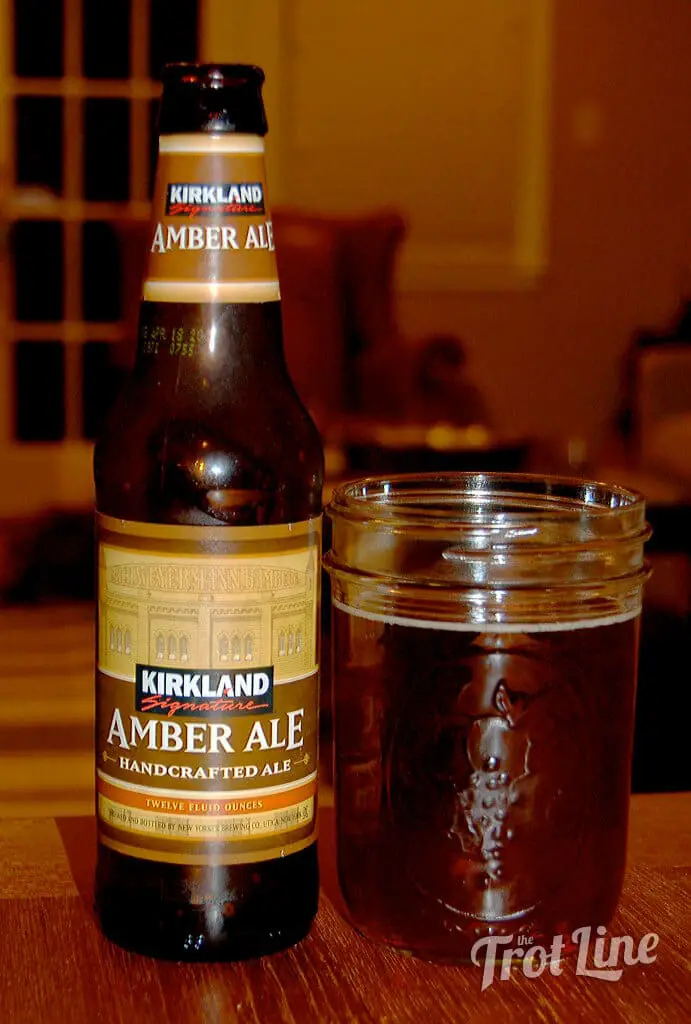 Kirkland Signature Amber
This is a stereotypical amber beer that I really enjoy, and I really like amber beers, so take that for what its worth. It's got a little sweetness to it and a solid malty flavor that sticks with you. It also has a slight hint of hops and a wee bit of caramel on the finish, but really not a lot. By no means is this a complex beer, but its singular note is a good one. It is obviously the darkest beer in the case and that makes me happy to have the variety. The Kirkland Amber is an extremely smooth and drinkable beer. This is my wife's favorite of the pack (I really like it also).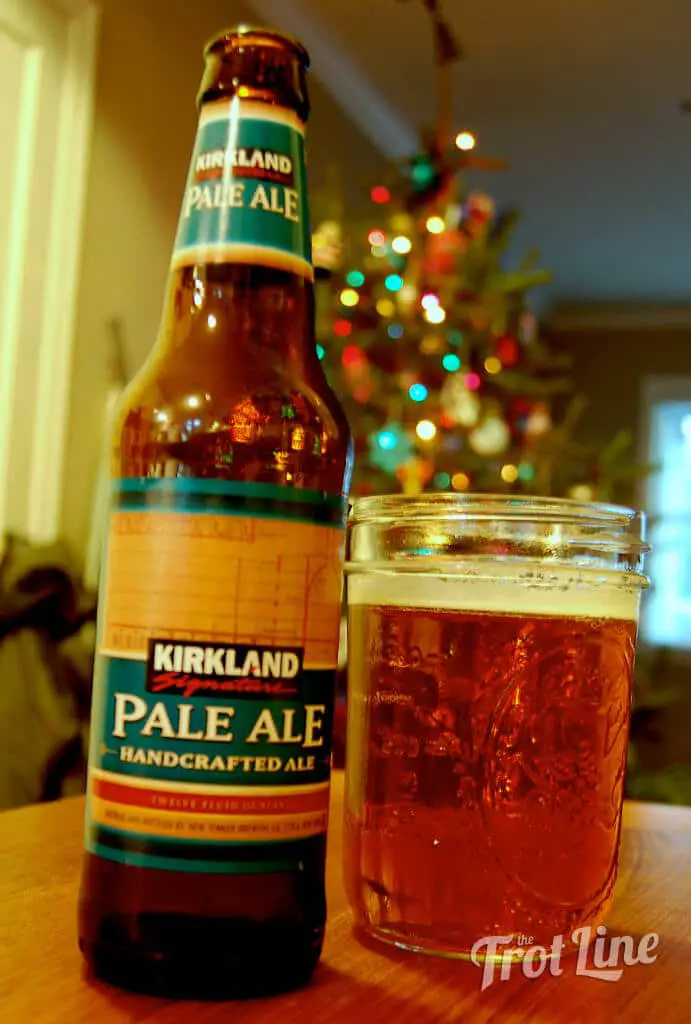 Kirkland Signature Pale Ale
The Pale Ale is my favorite in the pack. It is crisp and clean with a pretty good hoppy character. Again, this is a simple beer, but its one I really like having while watching a ball game and eating the usual food found at ballgames or parties (wings, burgers, pizza, etc.).  To me the flavor of this pale ale sticks around longer than any of the other beers in this pack. In what seems to be a theme for these beers, it has a little bit of earthiness sprinkled in there that gives it a little mystery, but doesn't shine or overpower the base. The Pale Ale seems to disappear the fastest and I would buy an entire case of it if Costco would ever sell it.
Kirkland Signature India Pale Ale (IPA)
This is by far the hoppiest beer of the bunch. It is also the thickest and has the most distinct flavors. However, that initial familiar IPA taste/small (floral & a slight citrus) dies away pretty quickly. It doesn't leave you too disappointed unless you are a huge IPA fan (I personally am not). In fact, for me, its disappearing act actually makes the beer a little more approachable and drinkable. It's a hoppy beer that you can have in excess and that's the idea if you are getting it for a party.




The Verdict
As a whole the Kirkland Signature Variety Pack is an average case of beer, but it has a couple keepers in there. The Pale Ale and the Amber really are above average and for less than $20 this case is a staple in my fridge. Bottom line is EACH beer in there is approachable to all levels of beer drinkers and that's what you want as a host or even someone just getting into beer. I know I'll keep buying it to go with my huge bags of chips and gallon of queso.
Cheers Y'all.
*Learn more about our rating system.
(Forgive me. Most of the "legwork" – aka drinking – for this post was done over the holidays. Hence the awesome Christmas Tree in the background of some of the photos.)