Get ready Atlanta, Monday nights just got a lot more fun. "Tie one on" and head over to the Westside to check out the spanking new Monday Night Brewery. In an old warehouse at the bottom of Trabert Avenue sit three gents making some killer brews. Monday Night Brewing is the brainchild of Jonathan Baker, Jeff Heck and Joel Iverson, who started making home-brews after a weekly bible study pre-2006. It took a while to get to this point, but when you walk around the space and listen to the guys talk, you know they have done it right.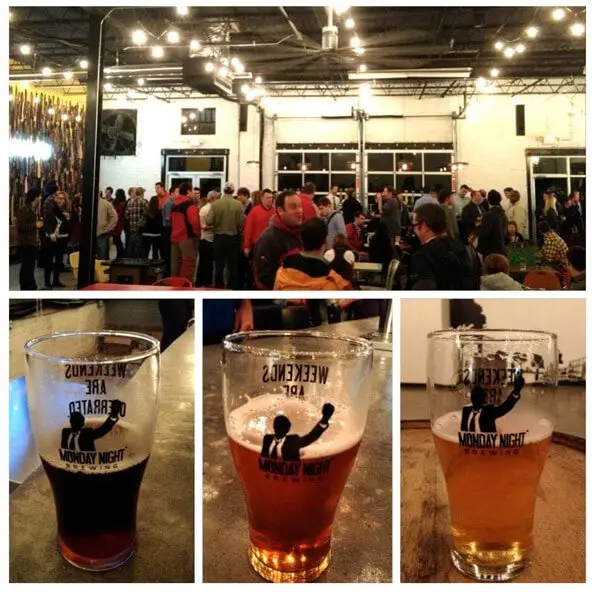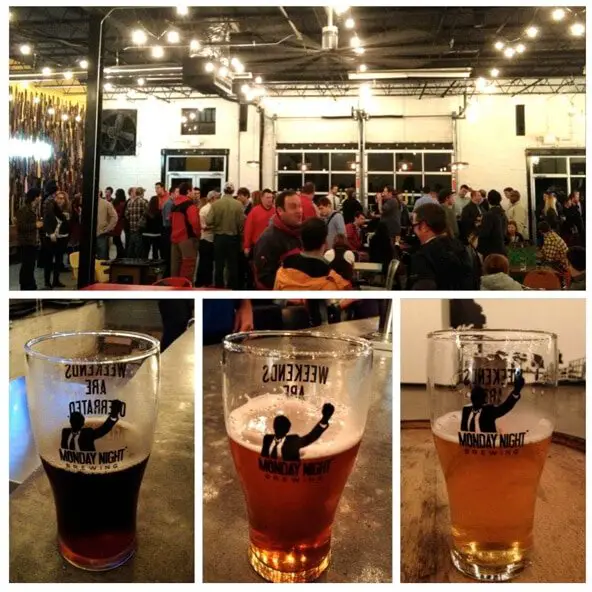 The new brewery has a 4,000-square-foot tasting room and 5,000 square feet of patio space. The whole place is covered with really cool touches of the brand and brewer's personalities, highlighted by the wall of ties – you can't miss it. Ties play a big part in the Brewery's brand and they are everywhere from the wall to the employees to the beer tanks themselves. Once it gets a little warmer the patio will be open for business along with its bocce ball court.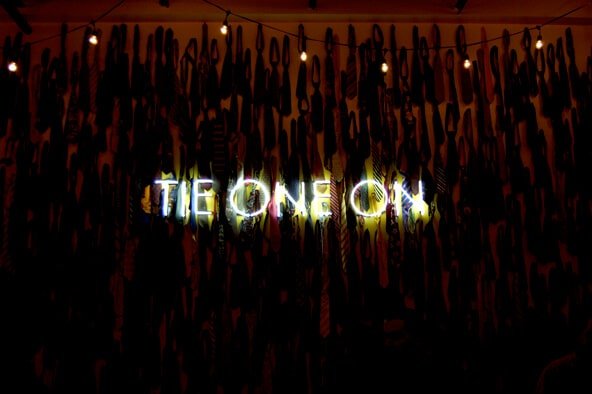 But the reason people will show up again and again is the beer; its damn good. Currently on tap are MNB's Fu Manbrew Belgian-style wit, Eye Patch Ale IPA and the Drafty Kilt Scotch ale (my personal favorite). There is also talk of a new beer coming soon, but we'll let these beer pirates iron out the details before getting into that. Also coming soon is MNB in a bottle. "We're planning on launching bottles of all three brands early this year, so we're gearing up for that," said Baker aka the Marketing Guy and Master of Mind Control. "As a keg-only craft beer company, that will actually be a pretty big change and adjustment for us."
We'll be looking out for those, but in the meantime price of entry will be $10. With that you get a souvenir pint glass, four complimentary tasting tickets and a tour of the brewery. Hours of operation are Monday and Thursday 5:30-7:30pm, and Saturday 2-4pm.
Cool tasting room? Check. Great bunch of guys doing cool things? Check. Damn good beer? Check.
Oh hell yes, we'll be back.
Cheers Y'all.
Monday Night Brewing
670 Trabert Ave. NW, Atlanta, 404-352-7703
To inquire about renting the space visit: http://mondaynightbrewing.com/private-events/