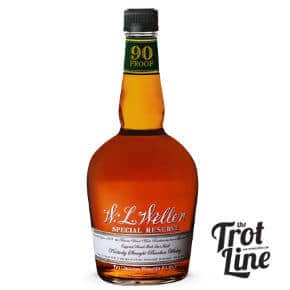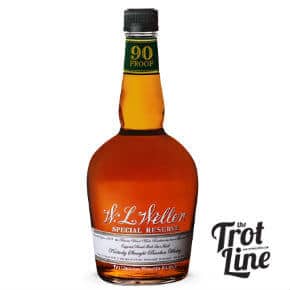 A few weeks ago, I published an article about some awesome and affordable bourbons that you should try. This week, I thought I would take it a step further by finding a dirt cheap, yet sippable bourbon. So, I took $10 to my local bottle shop and picked up a bottle of W.L Weller Special Reserve Kentucky Straight Bourbon (from the Buffalo Trace Family).
W.L. Weller Special Reserve is unique because it is a wheated bourbon. While most bourbons use corn, barley, and rye, W.L. Weller replaces the rye with wheat. This makes the bourbon pull back on the spice flavors usually associated with rye, and accentuate the sweet, bright flavors that come from the wheat. The bourbon is also known as the Poor Man's Pappy due to it sharing the same mash bill as Pappy Van Winkle.




As I had mentioned before, I bought my first bottle of W.L. Weller Special Reserve Bourbon for $10 in Marietta, Georgia, not expecting much from it.  The first thing I did was give it a go as a mixed drink. It turns out that it's a great bourbon for mixes! I tried it in a Kentucky Mule and it was pretty good. The real test, in my opinion, was if it was worth sipping neat or not.
Much to my surprise, the bourbon was definitely sippable. I was initially expecting something very rough and unpolished, but it was it was just the opposite. The sweetness of a wheated bourbon definitely shown through. Since I've been on a rye kick recently, it was a nice break from what I'm used to drinking.
The Verdict
It's a keeper. 
It's not going to be the best bourbon you drink this year by any means, but most bourbon drinkers will be very happy to spend $10 on a bottle for their daily glass.
Drink this bourbon straight (neat or with an ice cube), or in a mixed drink.
The Bonus
While putting in my research to make sure I wasn't crazy, I found this online review from a bottle shop. It has some fantastic information about the Weller brand for anyone who wants to learn more.