I recently picked up golfing again after a few years away from the links. Getting back into the game has been a fun and slightly embarrassing experience. My family and friends who play have been more than patient with me as I shake off some rust. One of the big reasons that I enjoy the game, despite my skill level, is that it's fairly relaxing.
Over the past few weeks, I have put Kentwool's new socks to the test on and off the course. And yes… I even wore them at Top Golf Atlanta. Here's what I thought about them.
About Kentwool
Kentwool is headquartered in Pickens, South Carolina. Most people have known Kentwool for their extensive work the world of wool over the past 50 years. They recently jumped into sock manufacturing and even landed a relationship with Bubba Watson. In addition to Bubba, there is a long list of other pros from the PGA and LPGA that love Kentwool too.
The Sock
Whether I was in the office or teeing up, the sock made my feet feel like I was walking on clouds. Typically, I only wear socks when I'm hunting or wearing a suit during the winter, but this was one of the first summers that I frequently wore socks thanks to Kentwool.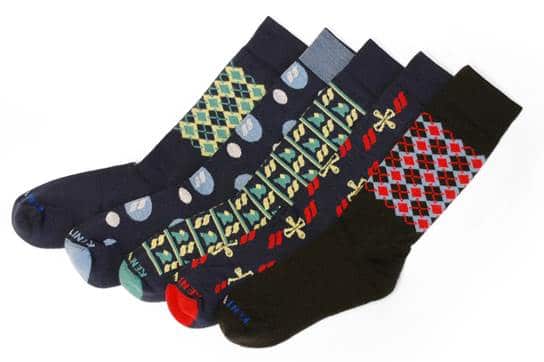 I love these socks because they feel as comfortable as my thick wool hunting socks, but they breathe like high performance athletic socks. So far, I've worn the 19th Hole Performance Socks (great for casual and the course) and the Tour Profile Socks (athletic cut). Whether you're a sock aficionado, or if you're just looking for a comfortable, versatile sock made in the USA, you should try out a pair for yourself.


In the interest of full disclosure, Kentwool provided these socks for review at no cost to The Trot Line or reviewer. Learn more about our Full Disclosure Statement.