My wife and I embarked on our first spring break in years, and we headed to Florida. Before we hit the beautiful Anna Maria Island, we made a two day pit stop in Tampa to visit her college friend. Carrie (her friend), is married to a bit of a beer enthusiast, and Eric was kind enough to take me to a couple of breweries not far from Seminole Heights.
First of all, it needs to be said that the Tampa beer scene is impressive. Well done!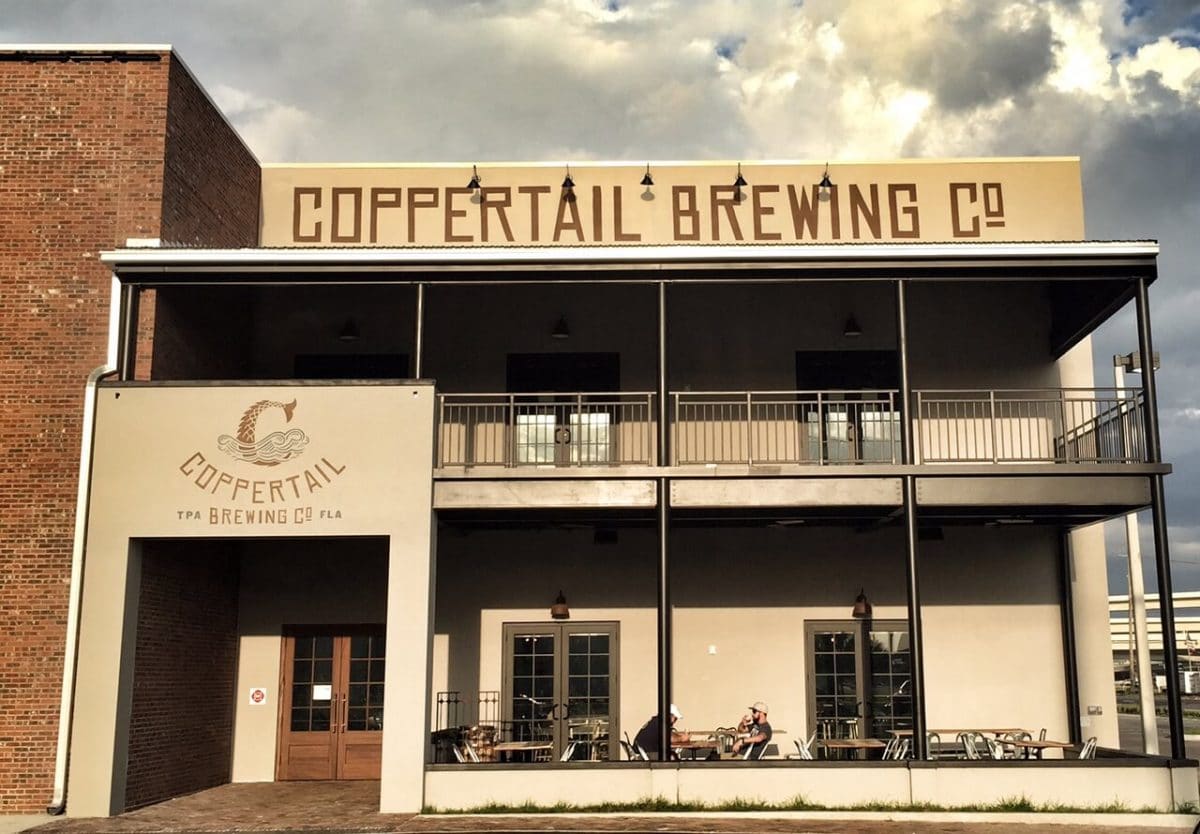 Coppertail Brewing Co was the first brewery that we visited while in Tampa. They're tucked away behind old warehouses (which is pretty craft brewery-ish). The front of their building, which opens up to their tasting room, stands out from the landscape. It sets the tone that something epic is about to happen.
Find roundtrip fares under $199 >>
The first thing that hits you as you walk up to the brewery is the artwork, and it continues through to the interior of the tasting room and then to the bottles. Friendly bartenders, ample seating, and a sturdy bar welcomed us as we walked in for a beer.
Now, I'm used to the draconian Georgia beer laws (stand against them here). It's always surprising when I walk into a tasting room and you can take your beer home away with you. I recommend that you embrace the pay per sample or pint and grab a seat at the bar. We were there on a rainy Monday which meant that we had the place to ourselves. The guys behind the bar really enjoy the beer and can tell you all about what's on tap and even around at other local breweries too. Much like Atlanta, Tampa brewers show each other love.
While sitting at the bar, I learned that Coppertail was only a year old. This was almost unbelievable due to the amount of beer they were obviously producing… That, or all of their tanks were just sitting there in anticipation.
Find roundtrip fares under $199 >>
Beer You Need to Try on Tap
Coppertail has four house beers, which are also bottled. They include:
Free Dive IPA – 5.9 ABV
Night Swim Porter – 6.2 ABV
Unholy Trippel – 9.0 ABV
Wheat Stroke – 5.0 ABV
You should try all of them, but stick to small samples because there's more!
There are some other great beers you need to enjoy while at Coppertail. If you're just passing through Tampa, you can even enjoy a couple of brews from other local breweries. Here are the ones from Coppertail Brewing Co that you won't want to miss (hurry up and go!)
Citrus IPA – 5.9 ABV – A very pleasant and summery IPA.
Brews Banner – 10 ABV – I told the bartender that I wanted to destroy my taste buds. He delivered.
Inappropriate Name (Blood Orange + Kumquat Trippel) – 9.5 ABV – So refreshing, and so deadly. I couldn't but think that I needed this at Top Golf on a Saturday morning.
Overall, I was very impressed. Coppertail Brewing Co has a great thing going on, and it looks like they're growing at a great rate! Do yourself a favor and enjoy a pint or two next time you're in Tampa!
Do you know someone traveling to or living in Tampa that needs to hear about Coppertail Brewing Co? We'd love for you to recommend this article to them!