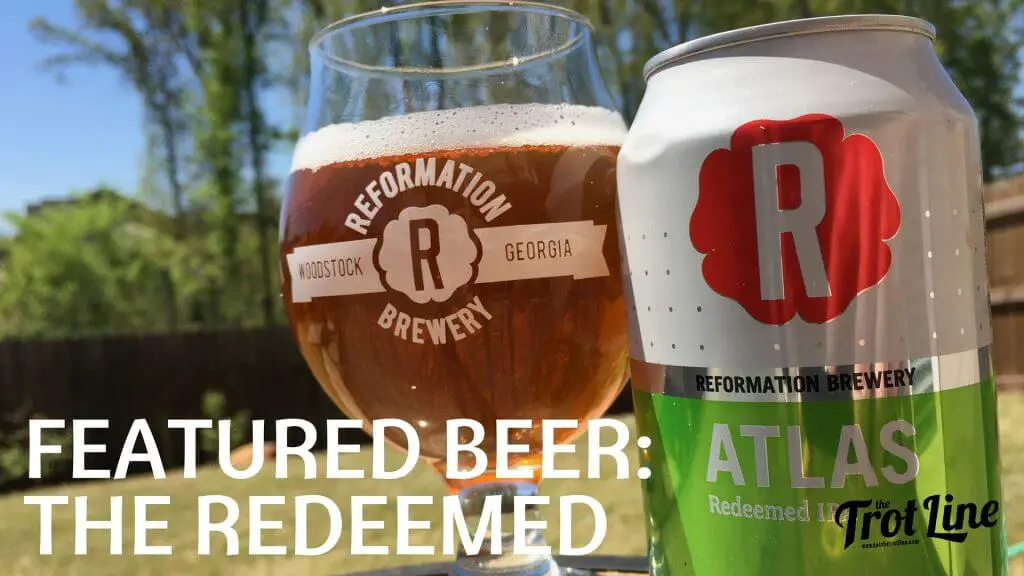 Life ain't bad when there's a brewery about a mile away from where you live. I mentioned Reformation Brewery, located in Woodstock, Georgia, a few weeks ago in an article about breweries expanding throughout the Atlanta suburbs. Reformation is located on the Downtown Woodstock trolly route, which makes it extremely accessible to the growing area.
When you look over Reformation Brewery's core values, you know that this is a good brewery destined to be great.
acceptance
story
authenticity
moderation
humility
humor
When Core Values Match the Product
One of my favorite beers from their Anchor Series that fits their values is their IPA, Atlas.
Atlas, the Redeemed IPA, comes in at 6.8% ABV. It's an American IPA inspired by their connections made from around the world. If you know about the brewing process, they use Columbus and Cascade hops that add a citrus and light spice flavor.
There are IPAs that have a heaviness to them, and then there are those few IPAs that you can enjoy after mowing the lawn in the middle of the summer. Atlas isn't light, but it won't make you feel like you just ate a meal either. It's simply refreshing and full of flavor.
Where You Should Enjoy Atlas
Everywhere.
Where You Can Find Atlas
If you live in metro Atlanta, you should be able to find Reformation Brewery's 6-packs at your favorite bottle shop. The brewery is also doing a great job of expanding their brand by taking over taps at your local bar.
Keep an eye out for other releases from Reformation or visit their Keeping Room to try their other anchor series and seasonals.