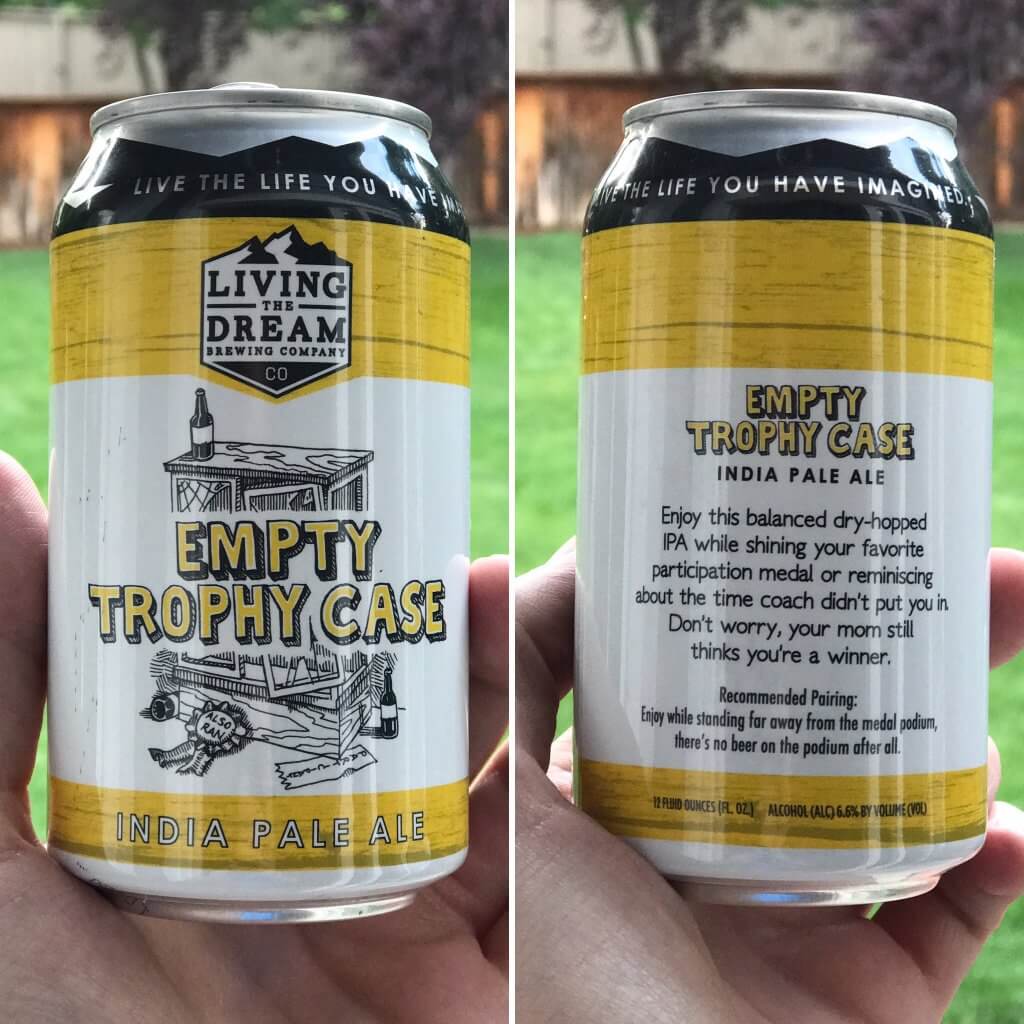 When you live within 10 minutes of 7 breweries, it's tough to decide where you visit first. We moved to metro Denver almost two weeks ago now, and to say that beer is part of the local culture is an understatement. It's everywhere.
Living the Dream Brewing Company is the closest brewery, and it has one of my favorite names as well. That's why people move out here, right? We're all trying to live the dream.
Our friends met us for a Thursday afternoon pint at our local dog friendly brewery.
IPA's Galore, But Start with this American Style IPA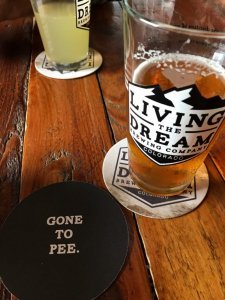 Empty Trophy Case IPA… What a great name! It wasn't the name that grabbed my attention though. Living the Dream Brewing Company has plenty of clever names for their brews.
It was the description that pulled me in and prompted a request for a fresh pour.
This American style IPA is dry hopped with Simcoe, Meridian, & Zythos hops.
Over the years, I've found that one of my favorite hops is US based Simcoe. It gives that distinctive piney hoppy taste that I love in an IPA.
This craft beer is easy drinking but flavorful enough for any IPA addict. I liked it so much that I found a 6-pack of it down the street. I'm pleased to report that it cans well, too.
The earthy pine flavor is what stands out the most. The citrus flavor is light, especially compared to the trendy citrus heavy IPAs that flood the market during the warmer months. Although it has a decently strong hop flavor, it's summer smooth.



A Well Balanced IPA in Littleton, CO
Verdict? It's a keeper! 
This is an IPA you can enjoy everyday, even during the summer. Yes, Denver summers are way different from summers in Atlanta, but I still enjoyed a post yard work "Empty Trophy Case IPA" on a hot day.
If you're in the area, you definitely want to visit the brewery. It's dog friendly, has plenty of seating, and a food truck visits everyday that they're open.
Living the Dream Brewing Company
12305 Dumont Way Unit A
Littleton, CO 80125
http://livingthedreambrewing.com/