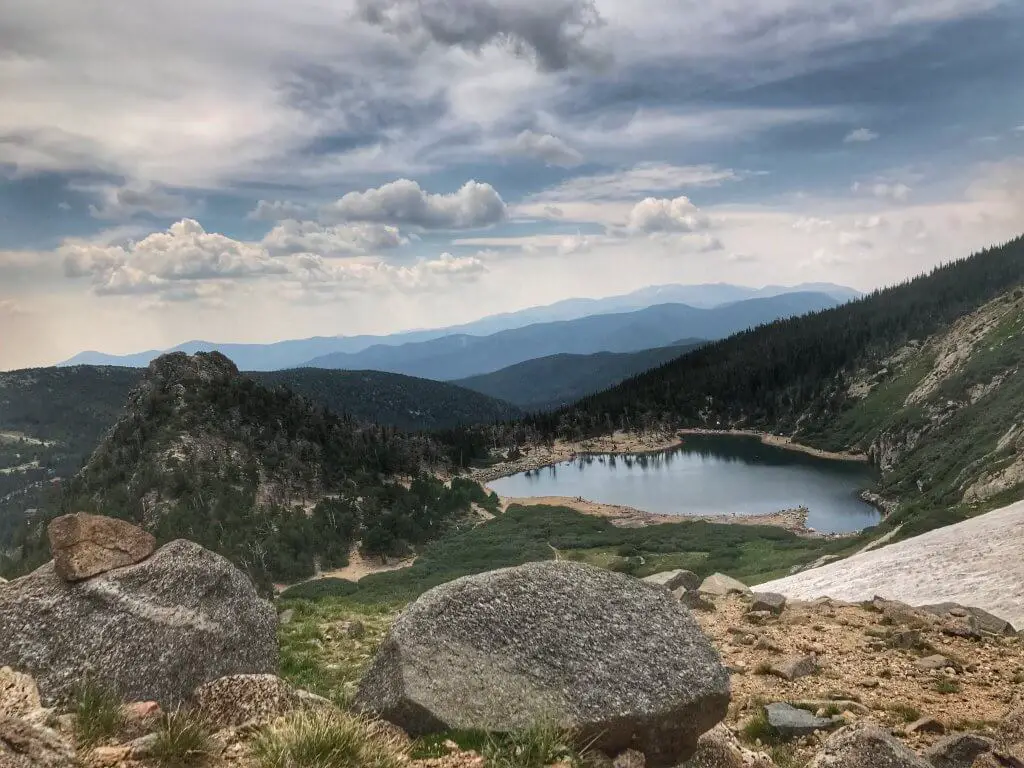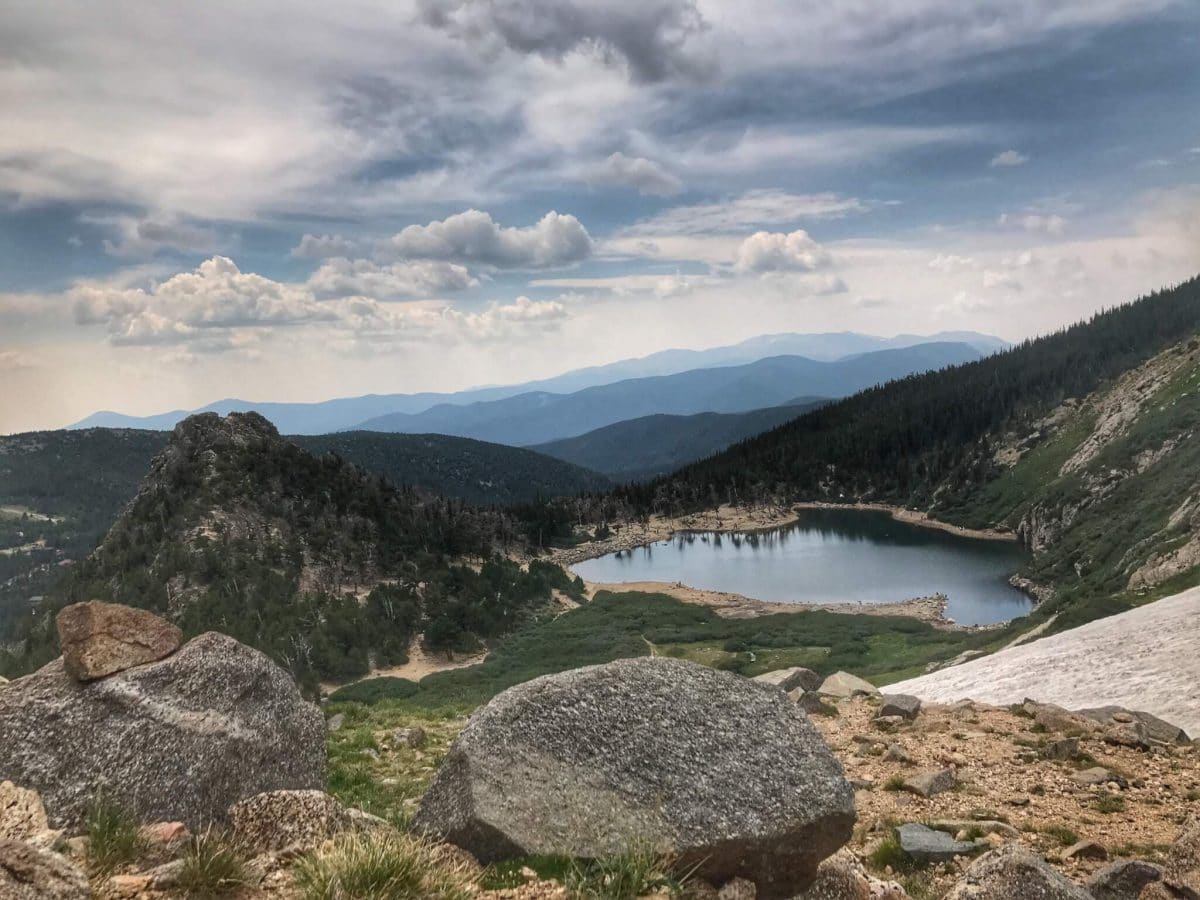 When you live in metro Denver, Colorado, fun is just a short drive, hike, or train ride away. Saint Mary's Glacier sits at just around 1 hour away from Denver, so I couldn't pass it up this weekend for a quick day hike.
I've only lived in Colorado for a few weeks now, but the theme is pretty consistent; Life here is pretty good.
Even the morning weather reporters say cheesy things like, "well it's another beautiful day, because well, it's Colorado of course!"
Quick Facts About Saint Mary's Glacier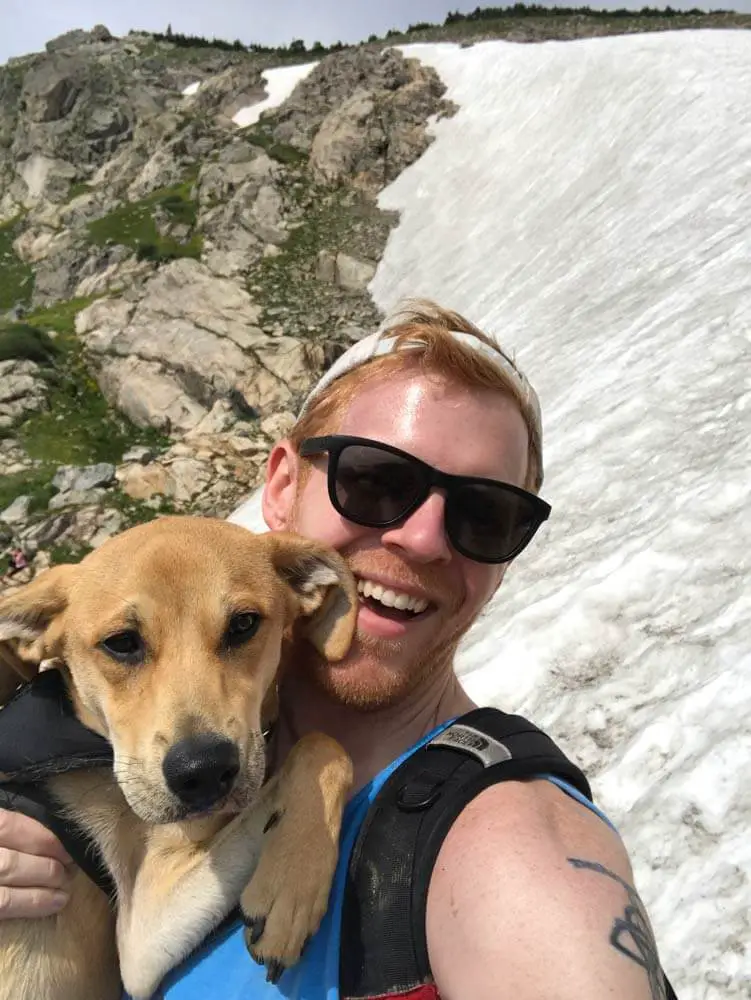 Saint Mary's Glacier is enjoyed by locals and tourists alike. However, it does seem to be heavily visited by locals, so if you're visiting from out of state, please keep it clean! Here's what you need to know about Saint Mary's Glacier:
This is privately owned land, not a park.
The trail is about 1.5 miles – There are multiple unofficial trails that take you to the same place.
There are two main places of interest:

Saint Mary's Lake
Saint Mary's Glacier (and the peak)

It's about 1 hour away from Denver.
Elevation is 10,428′ – 10,848′ (trail head to peak)
We spent about 3 hours hiking, enjoying views, and taking photos. You could easily spend more time if you pack a picnic.
Preparing for the Day Hike
Saint Mary's Glacier is a great option for a day hike near Denver, but don't show up unprepared.
Bring $5 cash for parking. There's not ATM, so go ahead, gas up and grab some cash, and then make your way to Saint Mary's Glacier.
Parking is limited, so arrive early. We showed up around 9AM and had a tough time finding a spot. Others that arrived when we were leaving at noon had a mile hike and risked being towed.
Bring sun screen with you. Even if it's overcast, you want to have a nice layer of sunscreen.
The trail IS dog friendly, but bring a leash (and a poop bag – I had to borrow one). There is a leash law in the area, and you risk the random appearance by authorities or someone calling the Sherif on you.
Stay hydrated and bring your own water bottles. If you're just visiting, you might not be used to the fact that living in Denver requires a constant source of water. The altitude plus the dry conditions make excessive hydration habits a necessity.
Hiking boots are recommended, but not necessary. There were certainly areas of the hike where I slipped and almost busted it in my trainers.
Pack a light meal to enjoy the views for longer. We left after a few hours just because hunger hit. I wish I had packed a meal for us so that we could hang out for a few more hours.
Winter Hikes at St. Mary's Glacier
This is not a state or national park, so be very aware of the risks. A hiker recently died in 2016 due to avalanche conditions, so proceed with caution. Check weather reports and the Colorado Avalanche Information Center before trekking to Saint Mary's Glacier.
Additionally, be very aware that you will most likely need 4×4, AWD, or some great FWD driving skills in the winter. Explore with caution.
Directions to Saint Mary's Glacier in Idaho Springs, CO