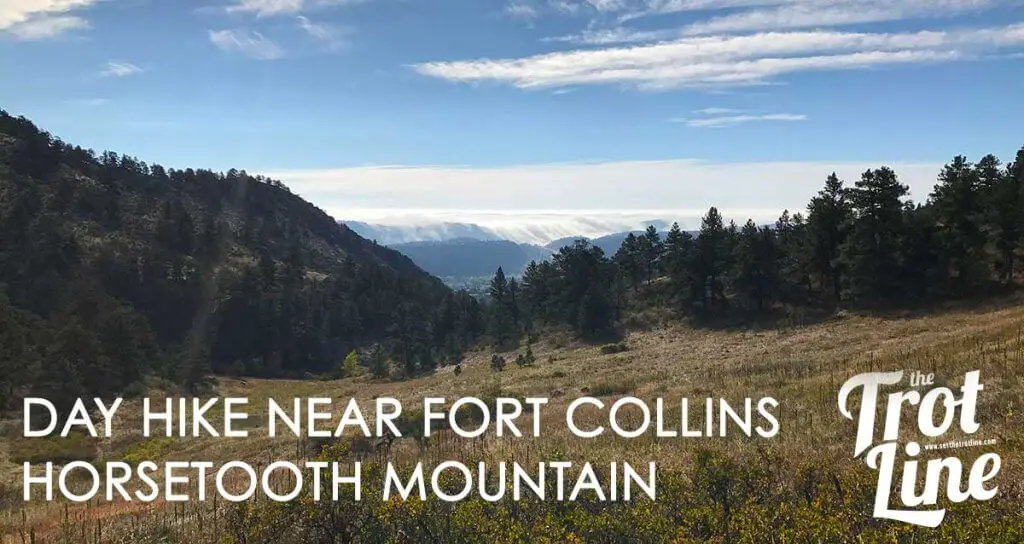 Since moving to Colorado this summer, exploration and adventure has been a common theme in the Ekmark household. For my birthday this year, my wife planned an awesome weekend trip to Fort Collins, Colorado.
Visiting the town of Fort Collins is great for any weekend adventurer. For now, I'll focus on those day hiker needs, such as finding some quick food and great beer. If you're looking for that info, you can skip to the bottom.
Where Is Horsetooth Mountain Park?
We left from downtown Fort Collins to Horsetooth Mountain Park at around 8am on a Saturday morning. The fog rolling through Fort Collins was extremely thick. Once we drove up another 500 or so feet in elevation, we cleared the fog and saw blue sky ahead.
Horsetooth Mountain Park was only about 20 minutes out from downtown Fort Collins.
If you're visiting from out of state Horsetooth Mountain Park is a great day hike to help you get acclimated to the elevation change. The elevation across the 2,711 acre park ranges from 5,430 to 7,255 feet.
6550 W County Rd 38 E
Fort Collins, CO 80526 

The Day Hike Experience at Horsetooth Mountain Park
Horsetooth Mountain Park is an easy to moderate system of trails filled with rolling hills, a waterfall (a little dry when we were there in September), wildlife, and beautiful mountain views.
Since we arrived earlier in the morning, we were able to spot deer across the meadows and rolling hills. We were a few days away from our first snow of the season in Denver, but the mountains nearby had already received a few inches. Thankfully, the sky was clear and we were able to enjoy views for miles.
We chose to hike towards the waterfall, which is only about a mile in from the trailhead. The trail we hiked went downhill for most of way to the waterfall. Yes, that meant we had to hike back up, but it wasn't bad at all. Hiking the back loop of the water fall trail was fairly easy, so most visitors will be fine.
Parking and Other Need to Know Details:
Parking is $5 if you're not from the area. Bring cash, and enjoy your day hike.
The park is dog friendly (leashed). Please pick up after your pet!
Trails are open to hikers, runners, and mountain bikers (some trails are designated hikers/runners only).
Favorite Food and Craft Beer for Day Hiking Near Fort Collins
Breweries to Enjoy
Fort Collins is known for its quantity and quality of breweries in town. These are a few of the ones that we visited that were dog friendly and great for post hike refreshments.
New Belgium Brewing Company: One of the more well known Colorado beers across the country, New Belgium Brewing Company has one of the closest dedicated breweries (not serving food) to downtown Fort Collins. We found it pretty easy to get in, grab our beers, and even get a high top to enjoy them from.
Odell Brewing Co: My favorite brewery for hanging out in Fort Collins was Odell Brewing Co. The beers are all solid, the atmosphere is active and fun, and there's usually a live band playing.
Horse & Dragon Brewing Company: Our first brewery visit in Fort Collins was Horse & Dragon Brewing Company. This is a smaller brewery with limited parking, but it's worth a visit. There seemed to be more locals than out-of-towners, which is usually a trustworthy indicator that the beer here is good. I was a fan of their NoCo IPA and Agitated Aardvark Imperial IPA.
Eats to Enjoy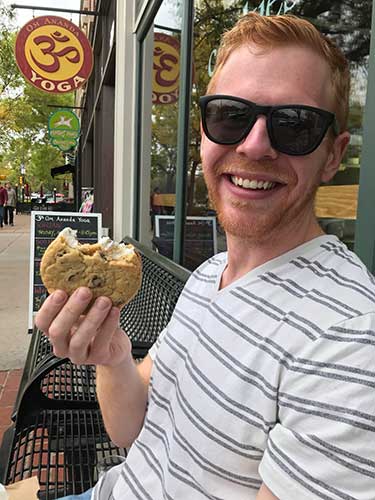 This is by no means a comprehensive list of food options in Fort Collins, but if you're looking for a quick bite, these are a couple of spots I would recommend. If you have more time, you can easily spend a weekend just eating food here.
Backcountry Delicatessen: We grabbed sandwiches after a couple of hours spent hiking Horsetooth Mountain Park at Backcountry Delicatessen in downtown Fort Collins. Prices were great, service was quick, and the sandwiches were awesome.
Mary Mountain Cookies: I have a huge sweet tooth, so there was no way that my wife was going to let us leave Fort Collins without stopping by Mary Mountain Cookies. I love that woman. My only regret is that we didn't order more cookies for the ride home.