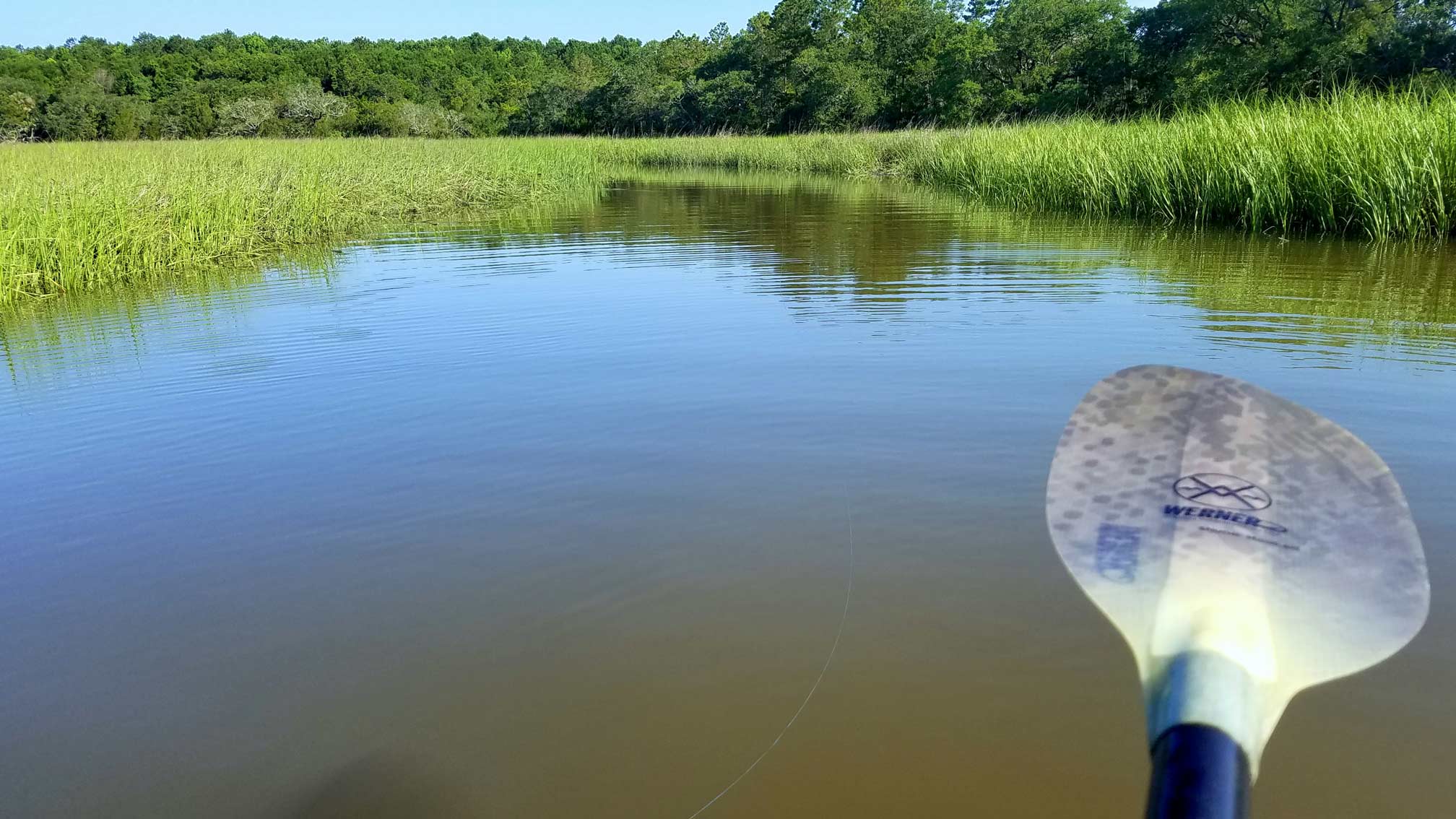 The great the about North Carolina fishing is the variety. You could realistically fish in a river, lake, and saltwater in the same weekend. That means you can target fish like trout, bass, crappie, striper, redfish, and flounder in an epic fishing weekend.
When you're headed out for your kayak fishing trip. Make sure you bring all the gear you need: fishing poles, paddles, tackle, life jacket, and your fishing knife. Don't waste the day having to turn around and grab that one item!
Kayak Fishing Lakes
Lake Norman
Just above Charlotte is a popular fishing lake that is a great place to start. Even though it can be crowded on the weekends, you will still have a chance to catch largemouth bass, striper, and crappie. 
Jordan Lake
Close to the state capital, Raleigh, Jordan Lake is a secret spot for great fish. The lake has many fingers that can be hard for powerboats to effectively navigate. If you have the patience and strength to work all these fingers, you'll find the fish you are looking for.
Kayak Fishing Rivers
The French Broad River
Located in western North Carolina, the French Broad River is a hot spot for kayak anglers. You can plan to catch smallmouth bass, trout, and musky. The river is off-limits to boats with motors so you can be king of the river. Spend a day on the river and you'll have a good amount of fish to catch and release.
Little Tennessee River
Not only is this a fun river to kayak because of its crystal clear waters, but there are also great fish to make your day even better. Rainbow and brown trout will keep you busy all day as you float.
Kayak Inshore Saltwater Fishing
Carolina Beach State Park
Located near Wilmington, NC, Carolina Beach state park offers a great spot for anglers to look for redfish, seatrout, flounder and the occasional black drum. Make sure you check the tides and plan your day accordingly. If you start at high tide you can fish the man-made seawall straight out of the kayak launch.