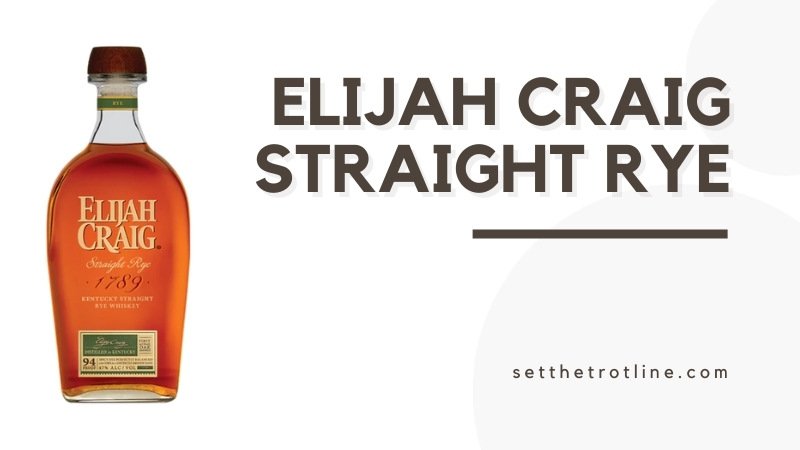 There's nothing quite like a sip of whiskey to evoke the warm and welcoming spirit of the South. And when it comes to rye whiskey, few brands have a legacy as rich as Elijah Craig. The name Elijah Craig is synonymous with quality and tradition, and their rye whiskey is no exception.
One of the first things you'll notice about Elijah Craig Straight Rye Whiskey is its color. It has a deep, amber hue that is the result of aging in charred oak barrels for at least four years. This aging process also gives the whiskey a smooth and complex flavor profile.
The Taste
On the nose, you'll detect notes of vanilla, caramel, and toasted oak, which are a result of the charred oak barrels. But it's the taste that really sets Elijah Craig Straight Rye Whiskey apart. It has a full-bodied and slightly spicy flavor with hints of cinnamon and pepper, but it's still incredibly smooth and easy to drink. The finish is long and warm, with just a hint of sweetness.
How to Experience
Elijah Craig Rye Whiskey is versatile and can be enjoyed in a variety of ways. It's perfect for sipping on its own, either neat or on the rocks. But it also works well in cocktails, adding a touch of warmth and complexity to classic drinks like the Manhattan or Old Fashioned.
Elijah Craig's Heritage
What makes Elijah Craig Straight Rye even more special is its heritage. The brand is named after Reverend Elijah Craig, who is credited with being the first person to age whiskey in charred oak barrels. This process is now a standard in the whiskey industry and has helped to define the distinct flavor of American whiskey.
In conclusion, Elijah Craig Rye Whiskey is a must-try for anyone who appreciates the heritage and quality of Southern whiskey. It's smooth, complex, and versatile, making it the perfect addition to any whiskey collection.