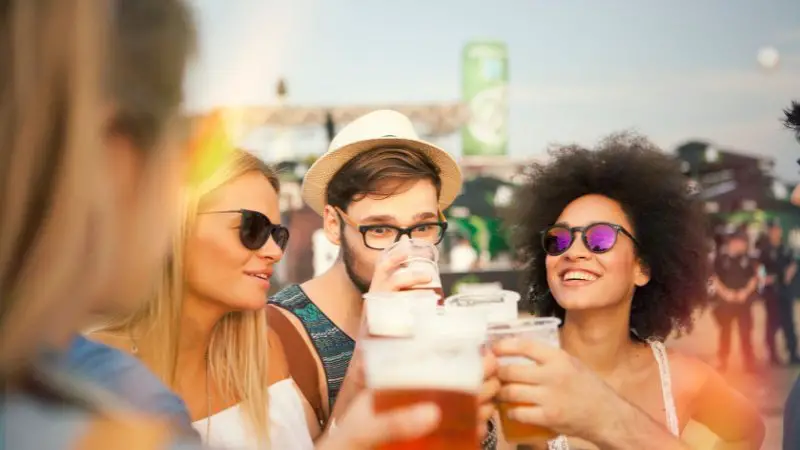 When it comes to enjoying adult beverages, there's nothing quite like attending a festival that celebrates them. In 2023, there are plenty of beer, wine, and bourbon festivals happening across the country that are worth checking out. Whether you're a connoisseur or just enjoy a good drink, these festivals offer the perfect opportunity to try new things and socialize with like-minded individuals. Here are some of the top beer, wine, and bourbon festivals to attend in 2023.
Great American Beer Festival | Denver, CO | October 5-7, 2023
The Great American Beer Festival is the largest beer festival in the United States, attracting over 60,000 attendees each year. With over 4,000 beers from 800 breweries, there's plenty to sample, and attendees can participate in educational seminars and brewery tours as well. This festival is the ultimate destination for beer lovers.
San Francisco International Wine Competition | San Francisco, CA | June 2023
For wine lovers, the San Francisco International Wine Competition is a must-attend event. This competition is one of the oldest and most prestigious wine competitions in the world, and it attracts over 4,500 entries from 30 countries each year. Attendees can sample some of the best wines in the world, attend seminars and tastings, and meet some of the top winemakers in the industry.
New Orleans Bourbon Festival | New Orleans, LA | March 2023
The New Orleans Bourbon Festival is a celebration of all things bourbon. The festival features over 50 distilleries and vendors, with tastings, seminars, and other events. Attendees can learn about the history and culture of bourbon, try new and rare bourbons, and enjoy live music and delicious food.
Wine Spectator Grand Tour | Various Locations | April-May 2023
The Wine Spectator Grand Tour is a traveling wine festival that stops at three cities across the United States each year. The tour features over 200 wineries and offers attendees the chance to sample some of the most highly rated wines in the world. The tour includes seminars and tastings, and attendees can meet and talk with the winemakers themselves.
Kentucky Bourbon Festival | Bardstown, Kentucky | Mid-September (specific dates for 2023 have not yet been announced)
Held annually in mid-September, the Kentucky Bourbon Festival has been celebrating the state's signature spirit for nearly three decades. Visitors can take distillery tours, attend educational seminars, and sample bourbon from a wide range of producers. The event also features a black-tie gala, a barrel-making demonstration, and a chance to meet the master distillers behind some of the most well-known brands in the industry.
San Diego Bay Wine and Food Festival | San Diego, California | November 12-19, 2023
With a stunning waterfront setting and over 150 wineries and breweries in attendance, the San Diego Bay Wine and Food Festival is the ultimate indulgence for foodies and oenophiles. Held in November, the festival features tastings, cooking demonstrations, and dinners hosted by some of the area's top chefs. Visitors can also attend a silent auction for rare and collectible wines, with proceeds benefiting local charities.
Asheville Beer Week | Asheville, North Carolina Date | May 26-June 4, 2023
Asheville is a craft beer heaven, with over 40 breweries in the city and surrounding area. Asheville Beer Week, held in May, celebrates the local beer scene with a range of events, from beer dinners to a homebrewers competition. The week culminates in the Beer City Festival, where visitors can sample beer from over 30 local breweries and enjoy live music and food trucks.
Final Thoughts
In conclusion, 2023 promises to be a fantastic year for beer, wine, and bourbon festivals across the United States. From the picturesque vineyards of Napa Valley to the bustling breweries of Asheville, there is no shortage of great events to attend. With so many unique festivals to choose from, there's never been a better time to raise a glass and toast to the good life. So, gather your friends, buy your tickets, and get ready for a year filled with great beer, wine, and bourbon!