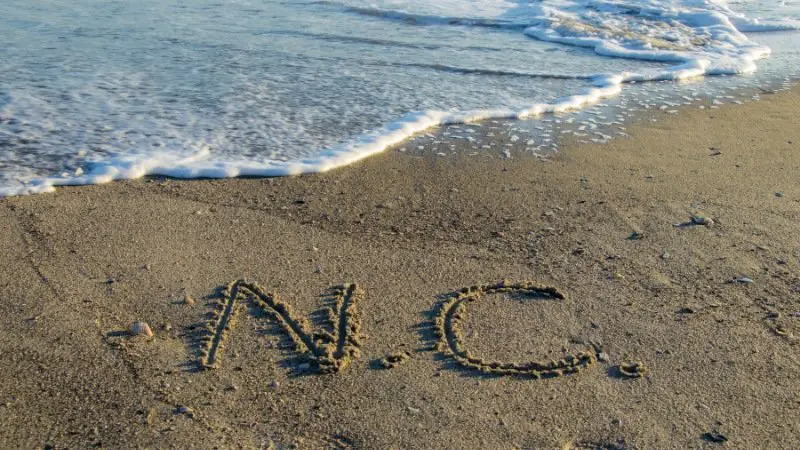 Looking for a fun and relaxing beach vacation for your family in North Carolina? Look no further than these top five beaches that offer a perfect combination of natural beauty, recreational activities, and family-friendly amenities. From the Outer Banks to Wilmington, these beaches offer something for everyone.
With miles of pristine coastline, these beaches are perfect for families looking for a fun and relaxing vacation. From sandy shores to historic landmarks, North Carolina's beaches offer something for everyone. Here are the top five beaches to visit in North Carolina for your next family getaway.
Wrightsville Beach
Located just 10 miles east of Wilmington, Wrightsville Beach is a popular destination for families and water sports enthusiasts alike. With its crystal-clear water, wide sandy beach, and gentle waves, it's perfect for swimming, kayaking, paddleboarding, and surfing. The beach is also lined with restaurants, cafes, and shops, making it easy to grab a bite or souvenir after a day of fun in the sun.
Oak Island
Oak Island is a quiet, family-friendly beach destination located in Brunswick County, North Carolina. This beach is perfect for families looking for a peaceful escape from the hustle and bustle of city life. Oak Island is known for its pristine beaches, abundant wildlife, and historic landmarks, including the Oak Island Lighthouse. Families can enjoy a variety of activities, including boating, fishing, and golfing.
Kill Devil Hills
Kill Devil Hills is one of the most popular beaches in the Outer Banks, and for good reason. With its wide beach, gentle surf, and historic attractions, it's perfect for families who want to combine fun and learning. The beach is also a popular spot for fishing and surfing, and the nearby Wright Brothers National Memorial offers a fascinating glimpse into the history of flight.
Carolina Beach
Located just south of Wilmington, Carolina Beach is a favorite destination for families who want a laid-back beach vacation with plenty of activities. In addition to its wide sandy beach, the town offers a boardwalk with amusement rides, games, and live music, as well as a fishing pier and plenty of restaurants and shops. Carolina Beach also offers one of our favorite inshore saltwater fishing spots. Visitors can also take a ferry to nearby Masonboro Island, which offers secluded beaches and great opportunities for birdwatching and hiking.
Nags Head
Located in the heart of the Outer Banks, Nags Head is known for its scenic beauty, historic attractions, and family-friendly beaches. The town's 11-mile long beach offers plenty of space for swimming, sunbathing, and surfing, and the nearby Jockey's Ridge State Park is home to the tallest sand dune on the East Coast.
In conclusion, North Carolina's beaches offer a wealth of opportunities for families looking for a fun and relaxing vacation. From the crystal-clear waters of Wrightsville Beach to the towering lighthouse at Oak Island, there's something for everyone. So why wait? Start planning your next family getaway to one of North Carolina's beautiful beaches today!